World Footwear Conclusions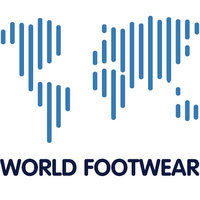 World footwear production stabilized in 2012
One of the major conclusions of the new document is that the worlds footwear production stabilized at 21 billion pairs in 2012. Last year, China has strengthened its position as the largest producer in the world, now providing a share of 63 % of the total production (60.5 % in 2011) as a result of the manufacture of 13,300 million pairs of shoes.
Among major world footwear producers, India and Brazil occupy the two remaining podium place, as in the previous year. However, while India's share of production stabilized at 10.4 % (on the basis of 2,194 million pairs of footwear produced), Brazil grew by 0.3 percent (from 3.8 % to 4.1 %), in 2012 as it produced 864 million pairs of footwear.
In the list of the top ten global manufacturers of footwear, the only European country that arises is Italy, occupying the 10th position. In 2012 Italy produced 199 million pairs of footwear, reducing its relative position by one percentage point (from 1% in 2011 to 0.9 % last year).