Register to continue reading for free
Zèta: we are always on the lookout for new waste to recycle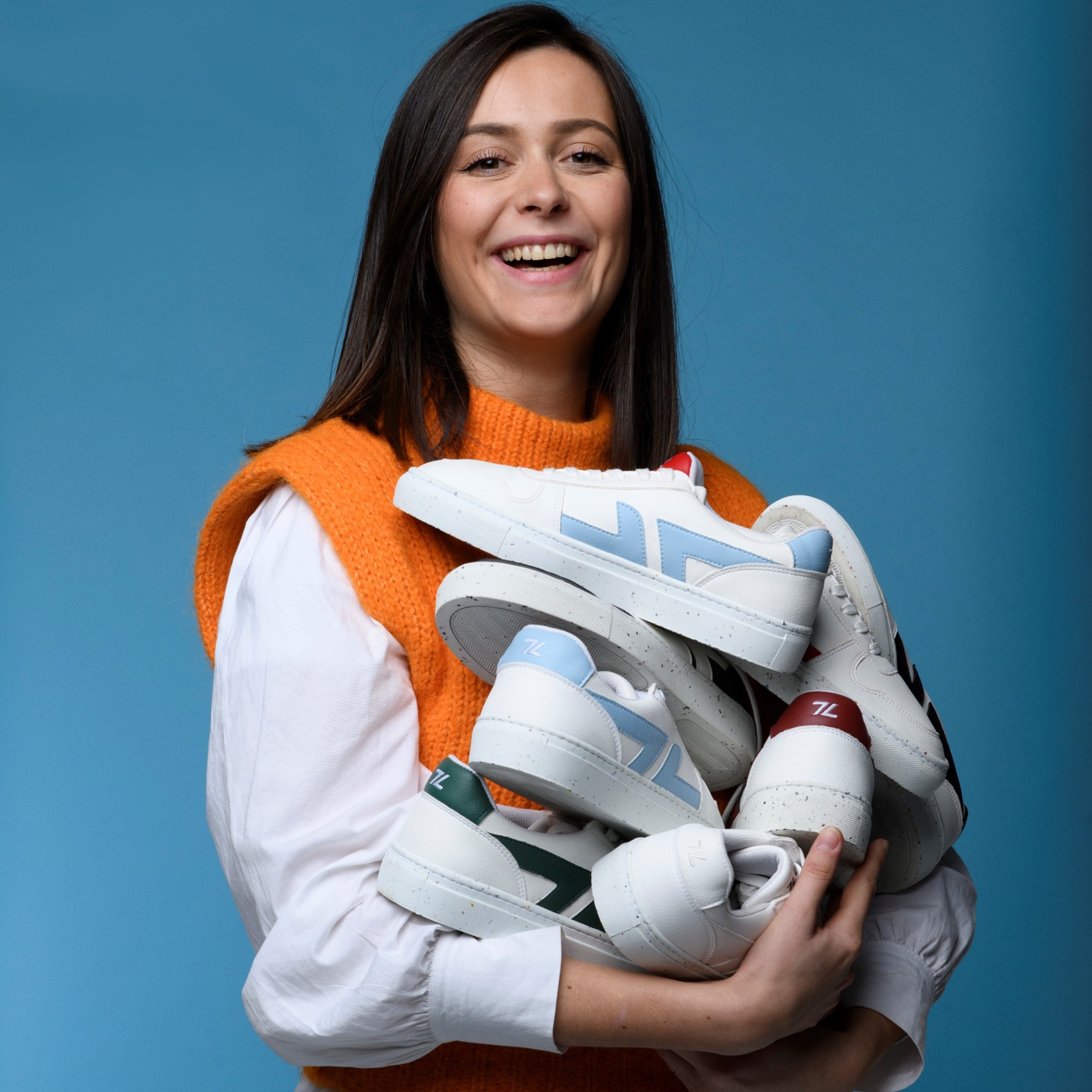 We spoke with Laure Babin, the CEO of the zero-waste sneakers brand Zèta. Made exclusively from recycled, vegan and recyclable materials, the shoes are designed in Bordeaux, manufactured in Portugal and sold only across Europe to reduce the carbon footprint
Not long ago, Zèta's partnership with Nespresso, which gave birth to sneakers made with recycled coffee grounds, made the news. But how did the brand get here, having been founded only in September 2020? That is what we set ourselves to find out in our talk with its founder and CEO.

The Beginning
Laure Babin was still doing her master's degree in the field of business and management when she began building her brand from the ground. After several internships across the globe in the fashion and shoe industry, respectively, in France, Netherlands, Cambodia and Peru, she felt "the need to shake things up" while realizing that there were "no fully recycled trainers on the market" as "all of them used natural or organic materials, but they had to draw on natural resources".

"So, I challenged myself to create a product using only recovered waste", she explained. First, she studied the construction of a shoe and then devoted her attention to finding recycled, vegan and European-made materials. "During my research, I came across grape leather, made in Italy from dehydrated grape marc (skin, seeds, residues), vegetable oil and water-based PU. Bingo! It was a perfect fit with the zero waste values of the project".
But Zèta sneakers are more than an eco-friendly choice. They are "the perfect combination of innovation, aesthetics, and sustainability. Not to mention comfort! Thanks to their Strobel construction and their recycled cork insole, these shoes are real slippers". As a matter of interest, Laure's 90-year-old grandmother was the first to positively validate the prototype.
Production Site
Zèta shoes are manufactured in the north of Portugal, which, according to Laure, is known for the production of recycled raw materials and expertise in shoe manufacturing. In addition, the location would allow the company to "concentrate operations in one place and limit the carbon footprint linked to transport".

But when she stepped in at the family-run workshop in the Ovar region, where 25 craftsmen assemble shoes with care and passion, she also felt at home. "When looking for a new partner, I think you have to trust your instincts. In my case, I had visited three factories. When I arrived at the workshop, I immediately felt that I wanted to work with them. They understood the values of the project, had good working conditions, were passionate about their work, and welcomed me with open arms", she added.
360º Sustainability
The French brand raised the bar of sustainability when deciding on its business model. From the beginning, Zèta decided to sell its shoes online anywhere in Europe. Only. "We don't ship outside Europe because we don't want to ship by air in order to reduce our carbon footprint. This has closed many doors for us, especially in the United States and Asia, but I think it is essential to remain in line with our environmental values".

In 2021, however, Zèta chose to open to B2B to raise awareness in the old continent at a lower cost, despite not having the same 'comfortable' margins of a fast-fashion brand: "we work with a dozen concept stores in France, Germany and Switzerland".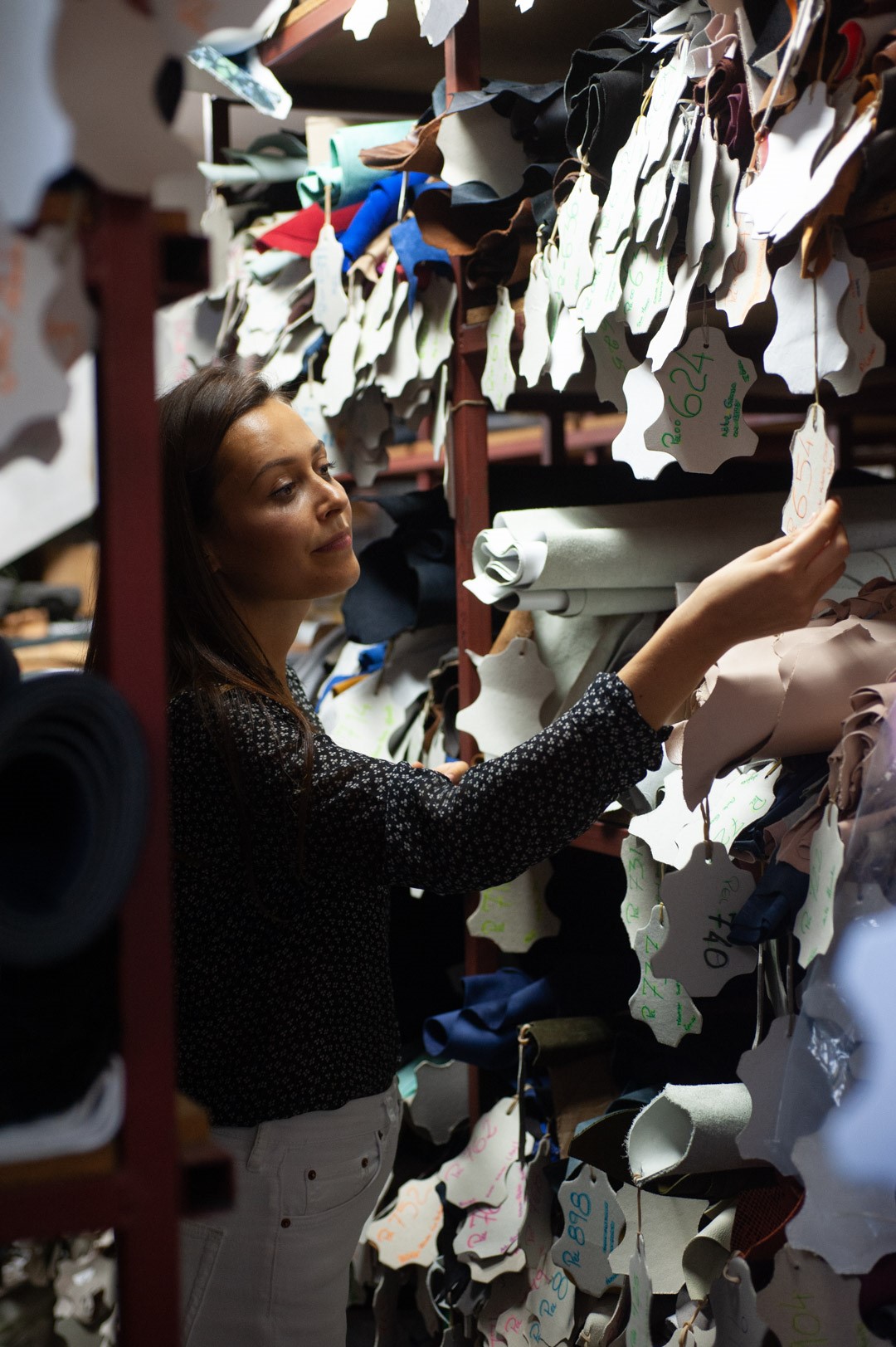 The COVID-19 Pandemic
Despite being born amidst the turmoil caused by the COVID-19 pandemic, the brand managed to look on the bright side. If on one hand, "the factory had to close for many weeks", forcing Laure to slow down the project, on the other hand, it "helped to change purchasing behaviour. After the first lockdown, we observed a change in consumer attitudes: they began to take an interest in the traceability of products, their composition and the working conditions in which they are produced… I think Zèta was launched at the right time and convinced many consumers".



Nespresso
Last year, an opportunity knocked at Zèta's door. "The global CEO of Nespresso sent me a message on LinkedIn challenging me to create a pair of sneakers from Nespresso coffee". The truth is that "reusing an existing waste product in the making of a new product is part of our DNA", so, the brand took on the challenge and, spent over a year developing a vegan leather made from coffee grounds, in partnership with a Portuguese supplier. Moreover, it also integrated coffee grounds in the rubber outsole and the cork insole.





"In total, each pair is made of 80% recycled material and contains the equivalent of 12 espresso cups. This unique collection is available in three models: Latte with a white sole, Cappuccino with a camel sole, and Ristretto with a dark sole", she concluded.




Future
For the future, Zèta intends nothing but to stick to its core principles, and in doing so, continue to grow. "Our first collections were based on grape marc, corn or coffee", but "the possibilities are endless and we are always on the lookout for new waste to recycle". "We will continue to develop trainers only, as this is our core business, but we are not closed to the idea of developing complementary products such as socks for example. However, we keep in mind to create a product to meet a need, and not the opposite".