Kering invests in Lab-Grown Leather Startup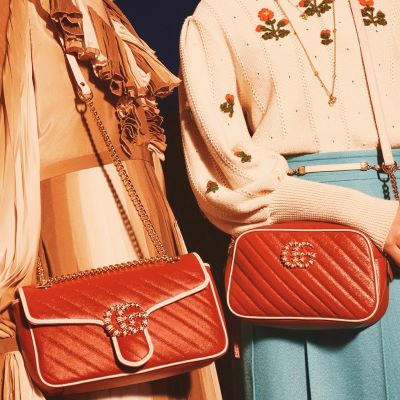 The French-based luxury group participated in a 46 million USD funding round meant to fast-track the commercialization of the Californian-based VitroLabs' cell-cultivated leather
VitroLabs announced that Kering, alongside the celebrity Leonardo DiCaprio and several venture capital firms, made a "significant" investment in the series A funding round intended at building and scaling pilot production of its cell-cultivated leather. The terms of the deal were not disclosed, but Kering has been working with the start-up since 2018 to understand how to use its cultured skins to produce luxury handbags, belts and shoes.

According to the CEO and co-founder of VitroLabs, Ingvar Helgason, cultivated animal leather enables the preservation of the biological characteristics of the raw material, "while eliminating the most environmentally and ethically detrimental aspects of the conventional leather manufacturing process associated with its sourcing".

The investment is proof of fashion's increasing interest in new materials that could help companies meet sustainability goals. "At Kering, a chapter/pillar of our sustainability roadmap is dedicated to sustainable innovation, and actively looking for alternative materials that can reduce our environmental impact over the long term is part of the solutions we have been exploring for years. We believe that innovation is key to addressing the sustainability challenges that the luxury industry is facing, which is why we are very interested in the potential of biomaterials such as cultivated leather," added Marie-Claire Daveu, Chief Sustainability and Institutional Affairs Officer at Kering.

About VitroLabs
The biotech company has been developing a scalable tissue engineering platform for the efficient and environmentally friendly production of leather from only a few cells since its foundation, in 2016. The cells are taken from an animal, grown in a nutrient-rich environment and, without ever going back to the animal, the cells grow, divide, and form into tissue. Its mission is to produce cell cultivated leather that achieves the look, feel and performance of traditional leather through a more environmentally sustainable and favourable process for the animal welfare.








Image Credits: greenqueen.com.hk