Zara to launch Pre-Owned pilot project in the UK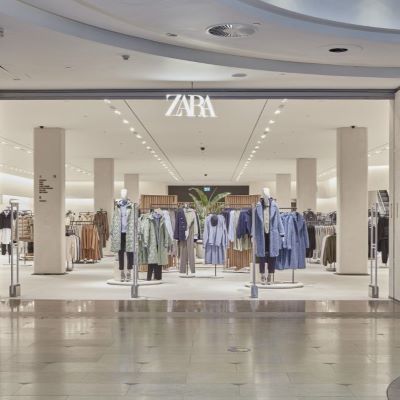 This service, which will be launched on the 3rd of November, intends to help customers repair, resell or recycle their clothing. Zara's goal in the long term is to reduce its environmental impact
Concerning the first part of the project, repair, customers will be able to take any used Zara garments to the stores in the UK or send them online to have them mended – from replacing buttons and zippers to repairing seems – by paying a fee for the service. As for the second part, resale, the fashion chain will launch a customer-to-customer release platform for pre-owned Zara items. Customers will only have to scan the hangtag or interior barcode and the brand will automatically provide its photos and composition information. Buyers will pay a 1-pound fee plus a 5% service charge, while it is free on the sellers' side.

Finally, the company will extend its clothing collection and donation program - available since 2015 via in-store deposit boxes - to in-home pickup, which had been previously available only in Spain. Acting as the middleman, Zara will accept items from any brand and deliver them to British Red Cross, which will be responsible for handling, sorting, reselling and recycling.

Since the UK is a key market for the retailer, owned by the Spanish Inditex, the company is only running a pilot for now. "We will see how it really evolves and how it works. It is a test. This is something very, very new for the company, so we want to see how it works in the UK and it will help us have an overview of the real market", explained Paula Ampuero, head of sustainability at Zara, to WWD. Nevertheless, it is a step towards Zara's sustainability goals and, "for the general strategy of circularity that we are implementing, these kinds of initiatives need to be key to also start creating awareness for the customer", she added.

Image Credits: drapersonline.com