Yue Yuen warns on cloudy short term outlook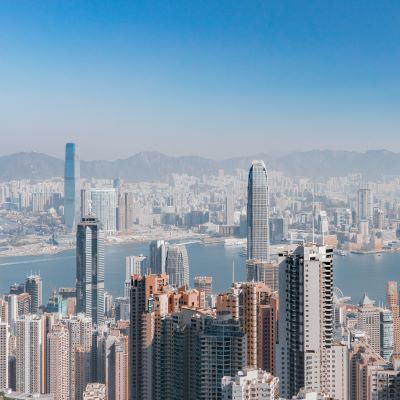 Despite reporting revenue and earnings growth over 2022, the group highlighted that the demand for footwear remains cloudy in the short term due to the many global headwinds impacting the business
"We once again proved our resilience and unmatched expertise, delivering expanded top-line and bottom-line growth within an exceptional and unpredictable industry environment. These attributes will no doubt help us navigate the toughening demand cycle we are facing on the manufacturing side of our business. We remain committed to delivering for our shareholders with our ongoing growth and profit-accretive strategies", commented Mr. Lu Chin Chu, Chairman of Yue Yuen.

In the year that ended on the 31st of December 2022, Yue Yuen's revenue increased by 5.1%, reaching 8.97 billion euros, on a comparable basis to the previous year. The group highlighted that the "solid growth of its manufacturing businesses" was able to offset the impact of weak retail sales in Mainland China, "amidst volatile retail sentiment due to pandemic outbreaks and control measures during the year".

Last year, the profit attributable to owners of the company totalled 296.3 million US dollars, reflecting an increase of 157.5%, as compared to fiscal 2021.

Footwear Manufacturing Activity
In fact, the company's revenue attributed to the footwear manufacturing activity (including athletic/outdoor shoes, casual shoes and sports sandals), amounted to 5.71 billion US dollars over last year, growing by 28.2% as compared to fiscal 2021. In these twelve months, Yue Yuen shipped 272.2 million pairs of shoes, up by 14.4% year-over-year, with the average selling price per pair rising by 12.2% to 20.93 US dollars; this price increase reflects the "resilient demand for the Group's high-end footwear, as well as its ongoing efforts to refine its product mix by obtaining more high-value orders".





Including soles, as well as other footwear components, the group's manufacturing activity revenue totalled 6.20 billion US dollars in 2022, which indicates an increase of 26.6%, on a comparable basis to the prior year.




Pou Sheng
In 2022, the revenue attributed to the group's retail subsidiary Pou Sheng declined by 23.5%, adding 2.77 billion US dollars to Yue Yuen's total revenue; in RMB terms, it decreased by 20.2%. This performance was due to the "soft consumer sentiment and volatile foot traffic in the shopping venues and cities where Pou Sheng operates following control measures introduced by local governments across mainland China". Furthermore, it noted that its store net closure is still underway to enhance efficiency.




Outlook
Yue Yuen remains optimistic about the long-term outlook of its footwear manufacturing business. Nonetheless, "many headwinds are impacting the global macroeconomic environment, including inflation, rising interest rates and other uncertainties. This is continuing to result in soft global demand and low visibility that combined with high inventory levels will weigh on the near-term performance of the Group's manufacturing business. With the short-term demand outlook for footwear remaining cloudy and the magnitude of order recovery uncertain, the Group will continue to actively manage its supply chain and its manufacturing capacity to balance demand, its order pipeline and labour supply to control risk", reads the company's statement.








Image Credits: Ruslan Bardash on Unsplash