Xicatas: the shoe that matches the summer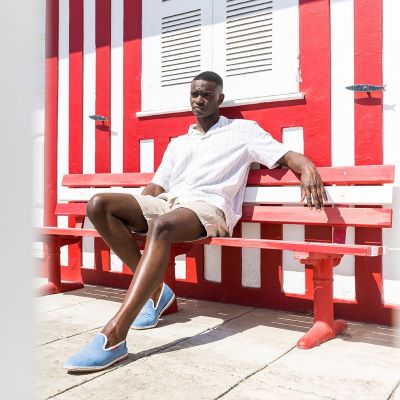 Portuguese-based brand Nobrand launched its very own line of espadrilles for Summer in various colours, patterns and fabrics, naming them Xicatas
According to the footwear brand, espadrilles are a must-have in any closet and ideal for every Summer holiday. With that thought in mind, Nobrand launched a line of espadrilles that includes options for all styles, tastes, and occasions.

For a trip to the beach, for example, the brand offers Xicatas with fun and colourful patterns, while for a discreet walk at sunset the customer can find monochromatic or striped options. In addition, for the usual pleasant warm nights, Nobrand introduced velvet models that give a touch of refinement, elegance and sophistication, "so that you feel at your best, without giving up the comfort you so much value in a summer look".

Founded in 1988, the brand became famous for its efforts in redefining technology to give a cutting-edge to the traditional Portuguese shoe styling. By having a foot in the past and another in the future, Nobrand continues to produce unique Portuguese shoes, handmade with love, care, and tons of attitude.

For more information about the line of Xicatas, please refer to the
brand's website
.
Image Credits: nobrand.pt