Wolverine raises full-year earnings outlook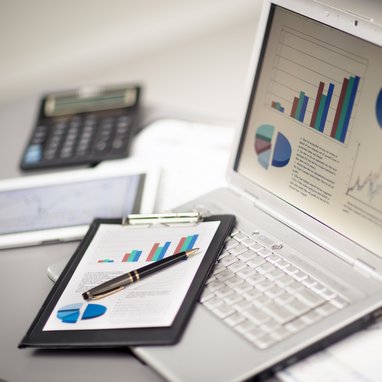 A solid underlying revenue growth now announced by the Rockford-based footwear group lead to strong operating margin expansion over prior year. Wolverine raised full-year earnings guidance and updated its full-year outlook
"We had a strong second quarter highlighted by solid revenue performance, especially from Merrell and Sperry, along with earnings that significantly surpassed expectations", commented Blake W. Krueger, Wolverine World Wide's Chairman, Chief Executive Officer and President, adding: "Our underlying revenue growth during the quarter was the highest since the second quarter of 2015, and reflects early progress against our Global Growth Agenda. The strong operating margin expansion and earnings leverage reflects fundamental improvements in our business model related to our recent transformation initiatives."
Reported revenue in the second-quarter of 2018 totaled 566.9 million US dollars decreasing by 5.3%. Underlying revenue increased 3.9% and further adjusting for currency, increased 3.3%.

Reported diluted earnings per share reached 0.57 US dollars, compared to 0.21 US dollars in the prior year. Adjusted diluted earnings per share were 0.54 US dollars compared to 0.43 US dollars in the prior year, an increase of 26%.

"Operating margin in the second quarter benefited from broad-based expansion of gross margins across our brands primarily due to favorable product mix, lower product costs and benefits from a cleaner inventory pipeline", stated Mike Stornant, Senior Vice President and Chief Financial Officer. "Importantly, we now expect to exceed our stated 12% adjusted operating margin goal for fiscal 2018."

2018 Global Growth Agenda
Wolverine made nearly 20 million US dollars in key incremental investments intended to drive growth during the first half of 2018 as part of our Global Growth Agenda", commented Mr. Krueger, adding: "Investment has focused on several initiatives across the three key elements of the Agenda - a more robust and streamlined product development process, optimizing our social prospecting capabilities, and adding strategic and operational resources to our international teams, especially in China. We're excited to see the benefits of the new tools and capabilities being put in place to better drive top-line performance", he concluded.
Updated 2018 Outlook
As a result of the strong second quarter earnings results Wolverine is raising its earnings projection for the full year. Revenue is expected to be in the range of 2.24 billion US dollars to 2.32 billion US dollars. Reported diluted earnings per share are expected to be in the range of 2.05 US dollars to 2.12 US dollars and adjusted diluted earnings per share are expected to be in the range of 2.08 US dollars to 2.15 US dollars.