Strong quarter for Wolverine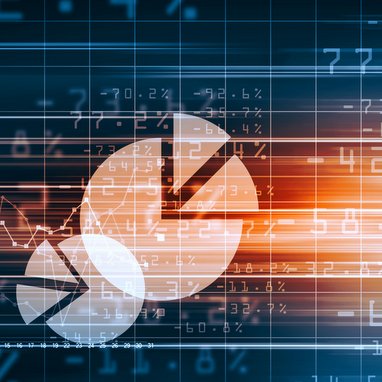 Reported revenue for the third quarter reached 581.3 million US dollars. Company congratulates itself for results above expectations and reaffirms outlook for the year at its upper end

"We are very pleased to continue our positive momentum and report third quarter revenue and earnings that surpassed expectations. This marks the third consecutive quarter of strong results for the company", commented Blake W. Krueger, Wolverine Worldwide's Chairman, Chief Executive Officer and President, adding: "We continue to make excellent progress on our enterprise wide strategic transformation, the Wolverine Way Forward (…) Our third quarter results are reflective of this progress. (…) We believe that the Wolverine Way Forward will enable us to drive global growth in the "new normal" fast-changing global consumer retail environment."
Reported revenue for the third quarter reached 581.3 million US dollars, decreasing by 3.7%, but adjusted revenue decreased by 8.0% after taking into effect the quarterly calendar change.

Wolverine continued to make progress on its comprehensive portfolio management initiatives, included in its major Wolverine Way Forward Transformation strategy. Some of the updates under this include:
• In addition to the license of the Stride Rite brand to Vida Shoes International and the sale of the Sebago Brand announced earlier in the third quarter, on the 29th of September Wolverine sold its Department of Defense contract business and certain associated assets;
• Wolverine continued to make progress in realigning its retail store fleet under the previously announced Store Restructuring Plan: the company has closed 188 stores since the beginning of 2017, and expects an additional 27 store closings before the end of fiscal 2017, leaving a remaining retail store fleet of approximately 80 stores;
• Wolverine continues to prioritize growth and innovation by accelerating its investments in product innovation, consumer insights, demand creation, and the digital/social space. Wolverine also plans to focus on key international growth markets as it evolves its global footprint.
Revenue outlook
A strong third quarter, coupled with some stable trends in the business, have resulted in a narrow revenue outlook to the upper end of the prior announced range. Wolverine now expects reported revenue of 2.340 billion US dollars to 2.370 billion US dollars. This is a reported decline of approximately 6.2% to 5.0%, but underlying revenue is expected to be within the range of flat to growth of 1.5%, reflecting approximately 160.0 million US dollars revenue impact from retail store closures and the Stride Rite transition.