Wolverine partners with Academy Sports + Outdoors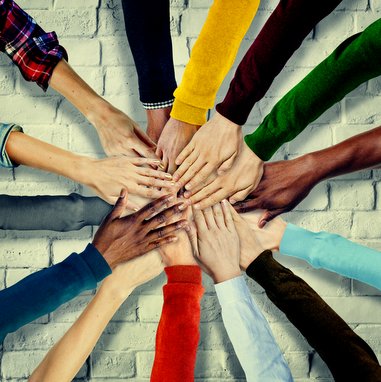 Over 300 students enrolled in the School of Construction Technology at Oklahoma State University Institute of Technology [OSUIT] were given a pair of work boots and other giveaways as a result of the partnership
At the event, members from Wolverine's marketing, sales and product development teams talked with students, and learned more about their passions and what led them to the skilled trades. "Your boots get torn up and worn out pretty quickly", said Austin Hope, a high voltage lineman student at OSUIT, adding: "Wolverine giving us a pair helps us out financially."

Students at OSUIT focus on applied technologies, and in the School of Construction Technology, students specialize in key facets of the residential or commercial construction industry that allows them to be positioned for long-term career advancements including fields like construction management, electric, HVAC, high voltage lineman, etc.

"We have been really fortunate to speak directly with students studying at OSUIT, and learn about their passions for the skilled trade industry", said Michael Boss, Wolverine's digital marketing specialist, adding: "We're excited to partner with OSUIT, as well as Academy, to shed light on a growing problem while also recognizing the students who are making the commitment to go into the skilled trades."
As part of the third year of Project Bootstrap, Wolverine is focusing their efforts on recognizing and preparing the next generation of skilled workers and will donate 2 000 boots directly to students at trade schools across the country. OSUIT is the second school that Wolverine has visited this year on their mission to draw attention to the growing skills gap.

2 million jobs will go unfilled in the next 8 years
Studies suggest that 2 million jobs will go unfilled in the next 8 years due to the lack of skilled workers. Wolverine previously visited The American College of Building Arts, and has partnered with MikeRoweWORKS Foundation and This Old House to thank and recognize those who are choosing to go into the skilled trades.

"This is a great opportunity for our students to receive a pair of Wolverine work boots that most will wear on the jobsite", stated Steve Olmstead, Dean of the School of Construction Technologies at OSUIT, adding: "For some of our students, securing additional funding to purchase boots for their first internship can be challenging."
Academy Sports + Outdoors is a sports, outdoor, and recreation lifestyle retailer based in Texas, with more than 240 stores throughout Alabama, Arkansas, Florida, Georgia, Illinois, Indiana, Kansas, Kentucky, Louisiana, Mississippi, Missouri, North Carolina, Oklahoma, South Carolina, Tennessee, and Texas. They have previously partnered with Wolverine on Project Bootstrap events in Cypress, Texas. Project Bootstrap will be stopping at additional schools throughout 2018.