Volume of Brazilian exports in 2021 above pre-pandemic levels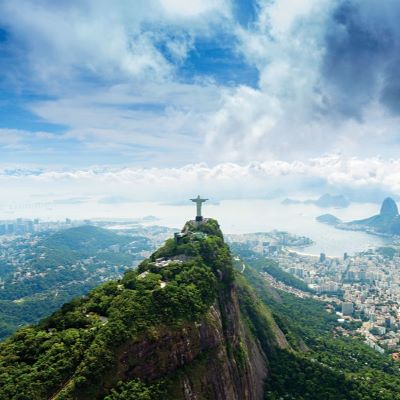 In 2021, Brazil shipped 123.6 million pairs of shoes, which reflects an increase in volume of 32% and 7.3%, as compared to 2020 and 2019, respectively. Positive trajectory should continue over 2022
The data compiled by Abicalçados, the Brazilian Footwear Industries Association, also indicates that, in the past year, footwear exports have generated 900.3 million US dollars. The figure suggests an increase in value of 36.8%, as compared to 2020, but a drop of 7.4%, as compared to 2019, triggered by the decline of the Brazilian real against the dollar.

In December alone, it were exported 12.88 million pairs, at the value of 94.64 million US dollars. This reflects an increase of 38.8% in volume and of 58.8% in value, on a comparable basis to 2020. The values recorded also exceed pre-pandemic levels: exports have risen in volume by 24.5% and in value by 17.2%, as compared to 2019.

The Executive President of Abicalçados, Haroldo Ferreira, has stated that "this year, exports were the main responsible for the recovery of activity", highlighting that the exchange rate and the increase in shipments to the US played a fundamental role in the growth of shipments. Mr. Ferreira is also expecting the recovery trajectory to continue throughout 2022, "we should grow another 5% over the basis of 2021".

Main Destinations
In 2021, the US were the main destination for Brazilian footwear. The US have bought 15 million pairs of shoes, at the value of 228.57 million US dollars, which reflects growth of 62.7% in volume and of 66% in value, as compared to the prior year.





Argentina came next, as it imported 13.4 million pairs of green-yellow footwear, worth 115.2 million US dollars, in 2021. These figures indicate an increase in both volume (up by 73%) in value (up by 58.7%), on a comparable basis to 2020.





France was the third market-destination for Brazilian footwear exports. The South-American country has shipped 7.27 million pairs (up by 3% in volume) of shoes to France over the past year, generating a 60.2 million US dollars revenue (up by 1.7% in value).




Brazilian Footwear Industry
Brazil has
one of the largest footwear industries
in the world, predominantly focused on the
domestic market
. However, the COVID-19 pandemic prompted a year of 2020 especially difficult for the sector: the Brazilian Footwear Industries Association noted that national production of footwear dropped to levels of 16 years ago, and official statistics show that exports reached their lowest figure of the decade. However, the World Footwear 2021 Yearbook (
more information available HERE
) shows that Brazil still
ranked fifth
both among
the top 10 footwear producers
and
the top 10 footwear consumers
.
Image Credits: businessdestinations.com