Vietnam's footwear exports aim to reach 14 billion US dollars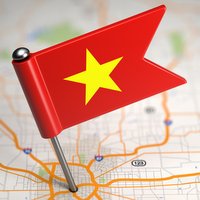 The target was set by Lefaso, the Vietnam Leather and Footwear Association, for the country's global footwear exports in 2015
According to the Vietnam Customs, in 2014 the country's total footwear exports is estimated to have reached 10.22 billion US dollars (FOB at Vietnam's ports), representing an increase of 21.6% compared to 2013 and accounting for 6.8 % of total national exports.

The same source estimates that FDI exports totaled 7.93 billion US dollars, accounting for 77% of total exports of footwear from Vietnam, the result of famous sporstwear brand' strategies to diverse their portfolio of suppliers. Nike, Adidas and Puma are being quoted as having transferred import orders from China to Vietnam and Bangladesh, with an aim to reduce the risk of investment in China.

The target in exports revenue is feasible as orders from major international brands are likely to increase, in the view of Phan Thi Thanh Xuan, General Secretary of the Lefaso quoted by Vietnam-based press agencies. Mr Xuan indicates that free trade agreements with foreign partners currently under negotiation, including the Trans-Pacific Partnership (TPP), are expected to attract more investment and boost export flows.

Lefaso believes that the improvement of the human resources capabilities while increasing productivity and focusing on high quality products, will result in a more sustainable and profitable production in Vietnam.

According to the 2014 edition of the World Footwear Yearbook, Vietnam is the second largest exporter of footwear in the world, and was responsible for 4.5% of the total exports of footwear in quantity (650 million pairs).