Olkin: the Portuguese home shoe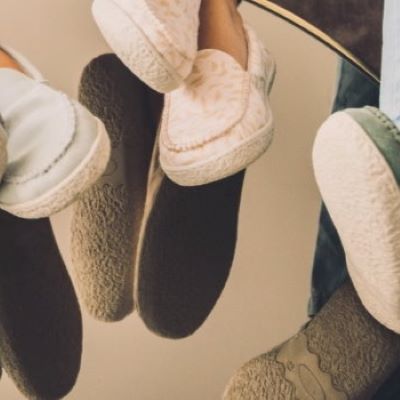 The Portuguese footwear brand was born during the COVID-19 pandemic by the cousins José Simões and João Macedo to bring together comfort and design
"We came up with this idea during the pandemic period because of the time we spent at home. We used to get together for lunch at our grandfather's house, and we discussed the idea of creating comfortable shoes for walking around the house, but that had the appearance of those to wear on the street", advanced João Macedo to NiT.

The concept of home shoes is "the backbone of the brand", which was created to offer an alternative of indoor footwear that combines comfort, elegance and versatility. In moccasin style, with a clean design in different colours, the home shoe "is the street shoe you wear at home and the slipper you wear on the street", added José Simões.

The shoes are entirely produced in Portugal, using canvas, 100% cotton, and a synthetic fur lining, created with a fibre called pes. "We will always have to strike a balance between quality and an affordable price to not fail to reach our countrymen", explained the founders, to justify the option for synthetic fur.

For now, Olkin is betting on the online to communicate its product, despite being present at the concept store Papua Market, in Príncipe Real, Lisbon, which concentrates both Portuguese and foreign people. The choice for this space reflects the positioning of the brand, "we want to be a Portuguese brand for the world". Nevertheless, Olkin's founders expect to open a store in their name someday.

Source and Image Credits: apiccaps.pt