Sustainable sneaker start-up Psudo raises 3 million USD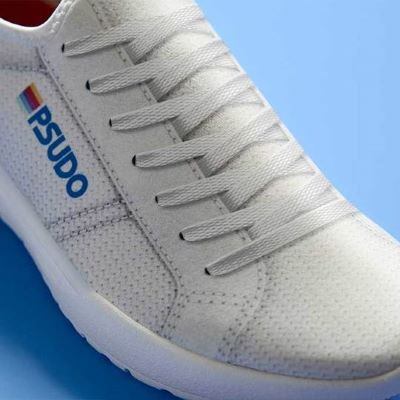 The US-based sneaker brand announced that completed a three million USD seed financing round led by SternAegis Ventures, who acted as placement agent
Psudo, which produces sneakers using REPREVE yarn made from recycled water bottles, will use the funding to establish a new standard for sustainable manufacturing that will enable sneakers to be created on-demand. In addition, the brand will use the financing to scale its product pipeline and distribution channel, including wholesale, its sustainable supply chain, and the omnichannel marketing strategy.

Founded in 2020 by Michael and Kortney Rich, Psudo is committed to creating the world's most eco-friendly sneaker by 2023. The goal is to alleviate the pressure on the waste management systems by creating products from materials that withstand the test of time: for every Psudo sneaker produced, 7.2 single-use plastic bottles are saved from entering the oceans and landfills.

Currently, these sneakers take about 8 weeks from conception to execution and are offered in two sneaker silhouettes for men and three for women, in a variety of colour designs. According to the brand, these sneakers are 100% made and sourced in the US, slip, water and oil-resistant, sweat-wicking, anti-microbial, machine washable and comfortable.

"I've spent decades in the shoe-making business, from design and engineering to manufacturing and distribution, and sneakers are among the toughest items to produce locally and sustainably. We've taken our industry knowledge and experience and created Psudo with the goal to reinvent and innovate the sneaker industry. We're thrilled that the SternAegis Ventures team believes in our mission to create the most sustainable sneaker on the planet. This investment will lead to more incredible designs and collaborations for our product line-up and we're so excited to bring this next generation of Psudo to our consumers", commented Michael Rich, co-founder, and CEO of Psudo.

Image Credits: psudo.com