Strong results by Wolverine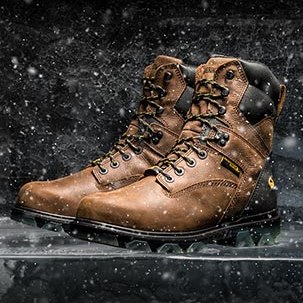 The Michigan-based footwear giant reported a strong set of results for the third quarter of the current fiscal year. Wolverine decided to raise the full-year earnings outlook
"We reported strong earnings during the third quarter driven by healthy gross and operating margin expansion", commented Blake Krueger, Wolverine Word Wide's Chairman, Chief Executive Officer and President, adding: "Our Way Forward transformation initiatives continue to gain traction and deliver tremendous benefits as evidenced by better than expected operating leverage in the quarter. Underlying revenue growth in the third quarter was positive, and we expect underlying revenue growth for the fourth quarter to improve meaningfully as our growth initiatives take hold especially for our two largest brands, Merrell and Sperry."
Third Quarter Results
Reported revenue of 558.6 million US dollars decreased by 3.9% during the third quarter. Underlying revenue increased by 0.5% and further adjusting for currency, increased by 1.1%. Reported gross margin was 41.6%, as compared to 39.7% in the prior year. On an adjusted basis, gross margin of 41.6% expanded 170 basis points compared to the prior year. Reported diluted earnings per share totalled 0.60 US dollars, compared to 0.24 US dollars in the prior year. Adjusted diluted earnings per share were 0.62 US dollars compared to 0.43 US dollars in the prior year, an increase of 44%.
"Operating margin in the third quarter benefited from broad-based expansion of gross margin across our brands, primarily due to favorable mix, lower product costs, lower markdowns and benefits from a cleaner inventory pipeline", explained Mike Stornant, Senior Vice President and Chief Financial Officer.

Fourth Quarter
"The Company remains on track to invest up to 45 million US dollars in incremental investments to drive future growth as part of our GLOBAL GROWTH AGENDA", added Mr. Krueger, continuing: "We remain committed to this enhanced investment strategy for 2018 and expect to implement a number of new initiatives to drive accelerated revenue growth over the long term. We expect the fourth quarter to benefit from these investments, resulting in underlying revenue growth of 3% to 5% compared to the prior year. We expect Merrell to deliver low-teens growth and Sperry to deliver high-single-digit growth in the quarter. Growth in our eCommerce business is also expected to remain very strong in the fourth quarter."
2018 Outlook
Wolverine is updating its revenue and earnings projections for the full year. Revenue is now expected to be approximately 2.24 billion US dollars, representing 2.5% underlying growth for the full year. The updated guidance includes the fourth quarter impact from weakness in the Latin America region and the bankruptcy of a work boot customer. Reported diluted earnings per share are now expected to be between 2.09 US dollars to 2.13 US dollars and adjusted diluted earnings per share are now expected to be between 2.12 US dollars to 2.16 US dollars, an increase over our previous outlook.