Spanish footwear exports fall for the first time in the last 4 years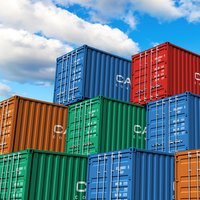 According to FICE, the Federation of Spanish Footwear Industries, in the first quarter of the year the value of foreign sales decreased by 3% compared to similar period in 2015

During the first quarter of 2016 Spain exported 46.3 million pairs of shoes with a total value of 843 million euros. These figures represent declines of roughly 0.5% in quantity and 3% in value compared to similar period in 2015.

The EU, accounting for 79% of total exports in volume and 77% in value, continues to be the main buyer of Spanish footwear, with France, Italy, Germany, the UK and Portugal at the top of the list of main destination markets.

According to FICE, if in 2015 the exports growth was largely driven by the European Union (EU) markets, data from the first quarter of 2016 shows a very different scenario, with the EU region leading the falling trend, contributing with a 1.4% decrease in volume and nearly 5% fall in value.

France, with a share of 21.4% in total exports, leads the ranking of destinations for Spanish footwear, having acquired 180.5 million euros worth of footwear and 10.8 million pairs. Such figures reflect a decrease of 9.5% in value and 1.6% in quantities. FICE highlights the strong comparison basis, as the first months of 2015 registered exceptionally good exports to this market.

From the list of the main buyers of Spanish footwear, Italy is the only market presenting significant growth, 9.8% in value and 10.3% in quantity (103.8 million euros and 5.7 million pairs in the first quarter).

Germany, third buyer country, with 80.2 million and 3.7 million pairs, saw exports fall by 3.5% in value and 4% in quantity. It is important to remember that sales to this market in 2015 were very good with strong growth both in value (18.3%) and volume (19.6%).

Exports to the United Kingdom (UK) have reached 58 million euros and 2.7 million pairs, reflecting a slowdown in the strong 2015 growth (16.5% in volume and 19.5% in value). In the first three months of the current year, exports to the UK increased by 5.7% in pairs and 0.7% in value.

Sales to Portugal decreased by 10%, both in value and volume, during the period under analysis.

By contrast, exports to non-EU countries, representing 23% of the total, grew by 3% in quantity and by 4% in value.

On the imports side, volumes bought abroad fell by 3.6%. An increase by 4.6% in value has resulted in higher priced products being imported by Spain companies.

According to the Federation of Spanish Footwear Industries, domestic production is far from the levels of pre 2007-crisis. The main challenge for the sector is to continue growing, recovering profitability and the leeway to continue investing in brands, distribution and technologies to generate qualified employment.