Spanish footwear exports up by 18.4%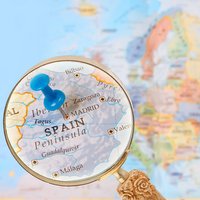 The footwear industry in Spain registered another record in exports during the first three months of the current financial year. FICE announced the relevant numbers for the quarter
According to FICE, the Federation of Spanish Footwear Industries, footwear exports in the first three months of the year reached 869 million euros, corresponding to sales abroad of 46.6 million pairs of shoes. This represents an increase of 18.4% in value and 10.2% in volume, compared to similar period in the previous year.

The same source analyzed the performance of the Spanish exports during the first quarter of the last 15 years, and concluded that 2015 was by far the best performing period, in both value and volume.

The EU (European Union) continues to be the main destination for Spanish footwear, boosting and leading the growth in total exports. In general, sales to the EU countries increased by 16.5% in volume and 24.6% in value. France (23% in total exports), Italy (11%), Germany (10%), Portugal (7%) and the United Kingdom (7%) are the main destination within the EU. In value terms, sales of Spanish footwear in the top markets listed had two digits growth during the first quarte.

Exports to countries outside the EU, representing 20% of total footwear exports, were stable in value, but declined by 8.7% in volume. Wdeclines in value exported were registered in Japan (-9%), China (-7%), Turkey (-20%) and Russia (-36%). In regards to this destination market, FICE underlines the concern with the weak rouble and the unsettling political situation in the country.

In terms of products type, 62% of the total value of exports was generated by sales abroad of leather shoes.

According to the same source duringt he first quarter imports of footwear fell by 7.3% in quantity, but grew by 15.3% in value, which results from a more expensive product being purchased abroad.