Spanish footwear exports near the 3 billion euros threshold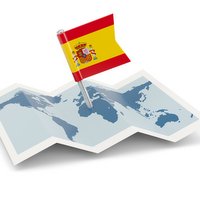 According to FICE, the Federation of Spanish Footwear Industries, in 2015 Spain exported 152 million pairs of shoes, valued at 2.934 million euros
In volume terms, Spanish exports declined by 1.3% compared with 2014 (154 million pairs), and in terms of value total exports of footwear rose by 11% to reach 2.934 million euros in 2015 (compares to 2.640 million euros in 2014).

The European Union is still the main destination for Spanish footwear, and presented in 2015, a growth rate of 13.2% in value and 0.2% in volume. France, Italy, Germany, United Kingdom and Portugal are the main buyers.

Sales to France, representing 22% of total Spanish exports, reached 626.8 million euros and 34.7 million pairs. This represents an increase of 8.6% in value and 1.1% in volume, reflecting a strong growth in this market (especially in the first half of the year).

Italy, the second largest buyer of Spanish footwear with 278.6 million euros and 15.5 million pairs, grew by 5.3% in value, but decreased by 17.2% in volume.

The German market received 12 million pairs (+19.6%).worth 278.2 million euros. Also exports to the United Kingdom grew strongly both in value and volume (16.5% and 19.5% respectively).

A decline in sales to Portugal was registered in both volume (-17%) and value terms (-0.7%).

Spanish exports to countries outside the EU, representing 22% of the total foreign sales, grew by 4.3% in value, but decreased in volume (-6.5%). The United States are the main destination for Spanish exports outside the EU and sixth in the world ranking, and have continued its positive performance. Exports to this market reached 178.3 million euros and 4.1 million pairs, up by 23% in value and by 17.4% in volume. The average export price is the highest at 43.6 euros per pair.

Imports of footwear declined by 10.2% in volume and increased 11.6% in value, resulting in more expensive products entering the country in 2015 (in average).

FICE underlined the negative impact of the slowing economic activity in emerging countries as well as the devaluation of certain currencies against the euro.

According to FICE, domestic production is still far from the levels of the pre-crisis period. The main challenge for the sector is to continue growing, recovering profitability and the leeway to continue investing in brands, distribution strategies and technologies to generate more qualified employment.