Spanish footwear exports consolidate growth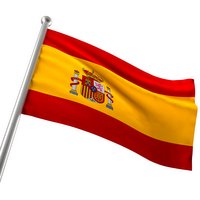 According to FICE, the Federation of Spanish Footwear Industries, during the first nine months of 2015 exports have reached 2 311.6 million euros (122.2 million pairs)
The figures, now announced, represent an increase of 11% in value and a slight decrease of 0.3% in volume over similar period in 2014. The performance of the Spanish footwear industry has been quite dynamic, with an increase of 2.5 times the performance of the overall goods industry.

According to the same source, the EU is the main buyer of Spanish footwear, encouraging and leading the growth of total exports, with France, Italy, Germany, United Kingdom and Portugal as the top destinations for Spanish footwear.

Exports to the EU countries show a positive trend with an increase of 13% in value and 2% by volume.

Contrasting to this dynamic performance, sales to countries outside the EU, representing 22% of the total exports, grew by 4% in value, but declined by 9% in pairs.