Spanish Camper launches Wabi slipper made with regenerative wool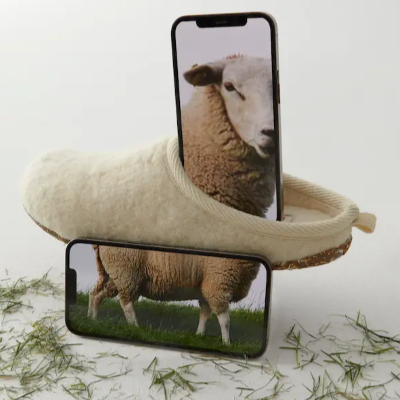 The Mallorca-based footwear company teamed up with a local material supplier to recreate the 22-years old Wabi slipper model using regenerative wool locally sourced and processed on the island
For its Autumn/Winter 2023 collection, Camper launched a new and more sustainable limited-edition version of the Wabi slipper, created in 2000. To do so, it teamed up with the local material supplier Llanatura, which takes its name from dialectal words for wool (llana), nature (natura), and stop (atura), and works only with the virgin fleece of Mallorca's native sheep. The footwear brand highlights that "this renewable natural material is sheared and washed by hand before being worked slowly and consciously into raw wool fibres".

Additionally, the entire production process related to this limited-edition takes place on the island of Mallorca, thus reducing the global environmental impact of wool, but also creating employment opportunities "for people made vulnerable by mental health", added the brand on its website. "Our collaboration with Llanatura takes us one step closer to achieving a more responsible and sustainable product", concluded Camper.

Founded in 1975, Camper is a family business that uses its decades-long shoemaking know-how to design and develop unique styles, as well as recreate classic concepts. Still, based in Inca, in the heart of Mallorca, the company brings together the creativity of a young team with the experience of artisans.

Image Credits: camper.com