Saye forecasts growth for 2022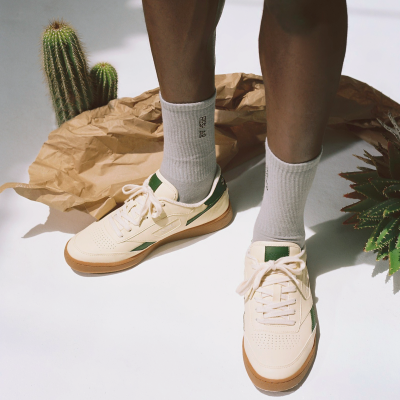 The brand of sustainable footwear, which posted sales of 5 million euros in 2021, expects to reach revenue of more than 8 million euros this year, on the back of the launch of four new models
The Barcelona-based company recorded growth of 80% in 2021, as compared to the prior year, reaching 5 million euros, with only one model released that year. Now, with four models to be launched in the upcoming months, sales are expected to surpass 8 million euros.

According to Marta Llaquet, one of the founders of Saye along with Elizabeth Sabin and Damian Augustyniak (as quoted by Shoe Intelligence), at the beginning of the year, Saye was producing and selling the models M89 and M95, but by the end of June, these will be joined by the vegan and waterproof shoe made with organic materials, M65, along with the M70, which is produced with vegan suede. In August, the company will release a slip-on in four colours with no laces, and, finally, in October, it will be released the M92.

The company, which sold 52 000 pairs in 2021, is committed to raising production to 80 000 a year. Thus, in the past year, signed sourcing contracts with two additional footwear factories in Portugal, increasing its manufacturing base to three sites and boosting production capacity to 13 000 pairs a month from 6 000.

About Saye
Saye, which is a contraction of the phrase "Say yes to eco", is a Spanish-based company specializing in sustainable footwear that generates 70% of its revenue online, either through its website or via third-party platforms such as Zalando. However, the company is increasing its in-store presence, with its models available in 215 multi-brand stores so far. Germany is Saye's main market, followed by the US, the UK, Spain, Belgium, and the Netherlands.






Source: shoeintelligence.com




Image Credits: settingmind.com