Skechers announces sales increase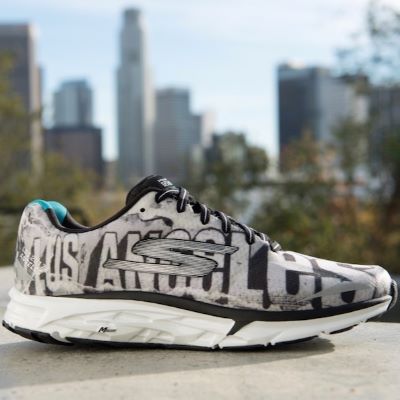 The US-based footwear giant has reported record first quarter sales of 1.82 billion US dollars, which reflects an increase of 26.8%, as compared to the same period of last year
"First quarter sales of over 1.8 billion US dollars are a new quarterly sales record for Skechers, and reflect our broad-based global appeal and our team's focus on successfully navigating supply chain constraints. The sales achievement was driven by increases of 33% in our Wholesale and 16% in our Direct-to-Consumer segments. By region, the growth was the result of increases of 31% in the Americas, driven by double-digit growth in the United States; 49% in EMEA, driven by strong growth across Europe; and 4% in APAC, led by 9% growth in China. Several key APAC markets faced increasing COVID-related restrictions as the quarter evolved including China. Despite the on-going pandemic and other macroeconomic headwinds, we are especially encouraged by the phenomenal growth we experienced. We believe this momentum will continue as we strive towards our goal of 10 billion US dollars by 2026", commented David Weinberg, Chief Operating Officer of Skechers.

First Quarter Results
In the first quarter of 2022, ended on the 31st of March, Skechers' sales increased by 26.8%, as a result of a 28.7% growth in domestic sales and 25.5% in international sales, on a comparable basis to the first quarter of 2021. This result was mainly driven by strength in wholesale sales. On a constant currency basis, sales increased by 28.7%.





In this period, the wholesale segment sales rise of 308.2 million US dollars, or 32.7%, was led by increases in the Americas (by 41.6%) and EMEA* (42.0%); the average selling price increased 8.6%. In turn, the Direct-to-Consumer sales growth of 76.9 million US dollars, or 15.7%, was the result of performances in the EMEA (by 157.3%), which lapped COVID restrictions in the prior year, the Americas (by 11.2%) and APAC** (by 8.5%). Direct-to-Consumer average selling price grew by 15.1%.





In the first quarter of the current fiscal year, gross margin decreased by 250 basis points to 45.3%, thanks to higher per unit freight costs partially offset by average selling price increases.





Net earnings in the period corresponded to 121.2 million US dollars, and diluted earnings per share were 0.77 US dollars, which reflects an increase of 22.2%, as compared to the same period of last year.




Outlook
For the second quarter of 2022, Skechers is expecting to reach sales between 1.75 billion US dollars and 1.80 billion US dollars, and diluted earnings per share of between 0.50 US dollars and 0.55 US dollars.





The company added that for the fiscal year 2022 is forecasting sales between 7.2 billion US dollars and 7.4 billion US dollars, and diluted earnings per share of between 2.75 US dollars and 2.95 US dollars.






* EMEA stands for Europe, Middle East & Africa
** APAC stands for Asia Pacific








Image Credits: sourcingjournal.com