Skechers launches Our Planet Matters recycled collection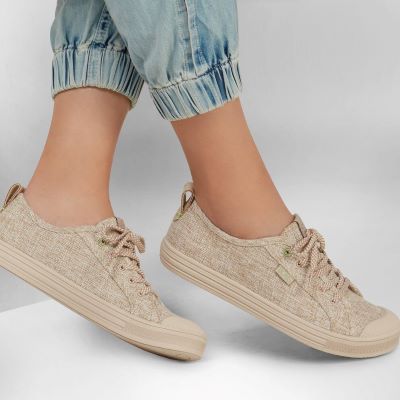 The new collection was designed to help reduce the company's environmental impact. Skechers has also announced a partnership with the non-profit The Nature Conservancy
"As a global lifestyle brand, we have a wonderful opportunity to encourage consumers of every age to become more environmentally conscious in their daily lives. And Our Planet Matters is a natural step in that direction. These styles enable people of all ages to wear many of our popular designs in recycled materials - an easy, practical way to start helping our planet. From Our Planet Matters to partnering for a purpose alongside The Nature Conservancy, we look forward to improving our sustainability as we find new ways to innovate our business operations and our next generation of product", commented Michael Greenberg, president of Skechers.

The Our Planet Matters products for men, women's and children's contains materials such as recycled cotton, polyester, rubber, EVA and TPU, as well as durable designs and washable technologies that will enable to extend the life of the product. In addition, the consumers will find information about the recycled content of each style at the moment of purchase, as it will be featured on the packaging and hang tags.

Concerning the partnership, Skechers will help fund the organization's efforts, which includes, for example, reforestation initiatives, starting with a minimum contribution of 800 000 US dollars. The company highlighted that The Nature Conservancy initiatives are aligned with Skechers commitment to reduce tree harvesting and emissions through packaging.

Jennifer Hoyer, global director of Cause Marketing & Brand Partnerships for The Nature Conservancy, observed that "we are facing a climate and biodiversity crisis and the window to act is closing quickly", and believes that "each one of us has the power to make real change happen, one small step at a time". Therefore, "we are grateful to work alongside a partner like Skechers, with a history of helping families impacted by hurricanes, fires and other natural disasters - many of which continue to increase due to our changing climate. Our Planet Matters shoes provide environmentally conscious supporters with an option to help protect our planet".

Image Credits: skechers.com