Sergio Rossi to join Milan's Spiga 26 hub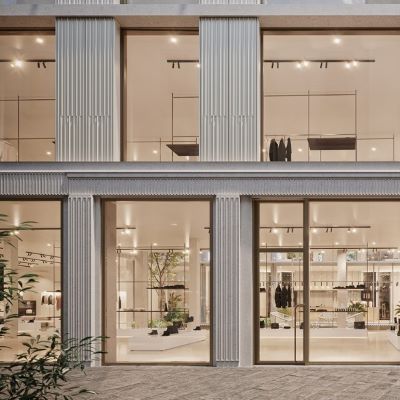 The Italian luxury footwear brand is the second tenant of the real estate project, located at the heart of Milan's fashion district. The store is expected to open in the spring of 2022
"Via della Spiga is a street in which I strongly believe will become one of the most important fashion destinations in Milan's city centre. The new store will express the femininity and elegance of Sergio Rossi while pushing forward the immersive and innovative vision and soul of the brand. For Sergio Rossi, the opening at Spiga 26 represents a new important step in its history that, as part of Lanvin Group, is representative of important growth and new store openings worldwide", commented Sergio Rossi's chief executive officer Riccardo Sciutto. The Lanvin Group, formerly Fosun Group, owns the footwear company since June.

The boutique will cover two floors and have two display windows that will frame its entrance onto Via della Spiga. The floor-to-ceiling windows will occupy the entire back wall of the store, and face the interior courtyard.

The luxury brand will then leave its Via Montenapoleone space to join the Spiga 26 project, which is being developed by the real estate investment company Hines. Hines acquired the ancient Pertusati Palace, whose renovation should be complete in the spring of 2022, in a joint venture with a Dutch pension fund manager in 2019. Moschino was the first brand to choose Spiga 26 as its new home.

Image Credits: interreviwed.com