Rihanna & Puma: a profitable partnership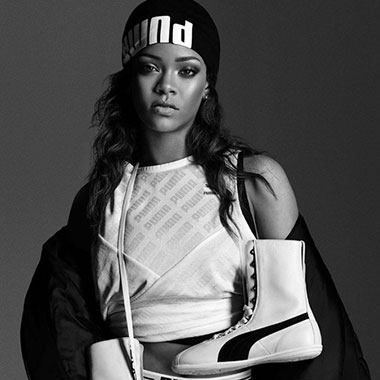 Partnerships between brands and celebrities have proven to be very profitable. Puma increased its results due to a partnership with Rihanna
In 2015 Puma established a partnership with Rihanna. The goal? To establish a connection with female audience.

For years, Rihanna has been an inspiration for women all around the world. She supports feminism and she actively defends women's rights, by writing songs and participating in events. And so, women identify themselves with her. By connecting to Rihanna, Puma made a direct connection to a larger female audience, and conveyed the singer's positive connection with fans to the brand.

In the last quarter of 2015, Puma's earnings increased by 17%. Executives from the brand believe the growth was related to an increase on women's apparel and footwear sales.

Puma proved once again that establishing relevant partnerships (for their audience) can be very profitable and provide better results than other initiatives.

Athletic brands have always established partnerships with athletes. Ronaldo with Nike, Messi with adidas. It's an easy way to transport the "quality" of these players to the products.

But establishing a partnership with Rihanna, who isn't even an athlete? It's an example of how companies who have built a traditional image and struggle to differentiate and reach new markets, can somehow have a different positioning in the market and connect with their audiences.

In this case, it was directed for women and women value Rihanna, and that's why Puma's campaign was so successful.