Prada's revenue slips 10%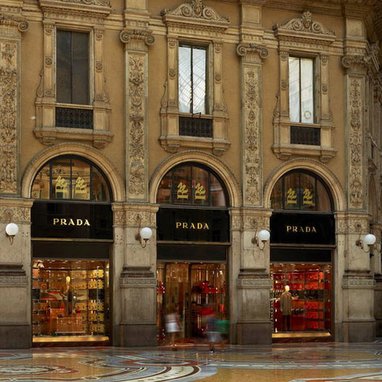 The Italy-based group announced the results for financial year 2016. Decrease in sales marked the year
"The Prada Group has delivered a satisfactory set of results in-line with market expectations for 2016, a challenging year of transition for the company. Our offer has been enriched with products that stand out for their innovative style and quality, while at the same time we have also streamlined and rationalised the cost structure across all business lines", stated CEO Patrizio Bertelli.

Net revenue for the year ended on the 31st of January 2017 totalled 3.2 billion euros, representing a decline of 9% at constant currency and 10% at current currency compared to the same period in 2015.

According to Prada, trading conditions in Europe were mixed for most of the period and ended the year with a decline of 5% at constant currency. Growth in the UK was driven by local consumption and tourists taking advantage of the weaker sterling while continued outperformance in Russia generated double-digit growth over the year. The rest of Europe continued to be impacted by the decline in tourist flows, particularly in France, which in the final quarter of the year however saw significant signs of improvement.

Asia Pacific was very dynamic in the second half of the year, and sales in the Americas were down 12% at constant currency, impacted by falling tourist flows in the United States. After five years of consecutive growth, sales in Japan declined 13% at constant currency as the stronger yen discouraged Chinese tourists.

Prada says that the implementation of its rationalisation program to streamline operational and management processes significantly mitigated the impact on margins of the decline in revenue. A high gross margin of 72% was maintained and alongside an optimization of the cost structure, resulted in reduced operating expenses.

Net income in the period amounted to 278.3 million euros, representing 8.7% of revenue (compares to 9.3% in the previous financial year).