Prada's weak results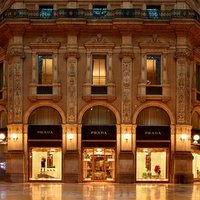 According to Bloomberg Prada has failed to meet its own earnings forecasts in 11 of the past 12 quarters. This was aggravated by profit margin shrinking from 27% in 2012 to 14% last year
Prada has posted a significant drop in full-year profits, with earnings before interest and tax decreasing by 28% and revenue falling by 14% in the fiscal year ended by January 2016.

As Prada announced this set of results it missed market estimates with share prices going down by 29% over the last 3 years average performance.

As main elements contributing to this analysis and investors commonly point out the fierce retail strategy of the brand with a long list of new store openings in the last 4 years. This combined with an overlooking of other aspects of the economy might help to understand the company's performance. The business of the Milan-based luxury company has become largely dependent on Asia, and now it has been largely hit by the economic slowdown in China, where over a fifth of its sales take place.

On top of that some question the price tags of the Prada goods as its sale prices put the brand in direct competition with top notch brands such as Dior. Other underline the fact that in the brand's portfolio there is a lack of mid-priced leather goods.

Another issue impacting the company's performance seems to be a certain underestimation of the importance of the online business, in an era where most important global brands are already working on integrated strategies, and implementing in full omnichannel initiatives in their distribution network.