Mixed results posted by Prada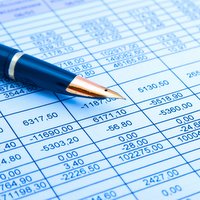 The first half of the year was impacted by tough trading conditions, especially in the first quarter but an improvement has been seen in the following months
Total net revenue for the first half of the year totaled 1.6 billion euros, -13% at constant currency and -15% at current currency, compared with similar period last year.

According to Prada, the decline was focused in the retail channel while wholesale was stable.

Sales through the group's retail network fell by 16% year-on year at constant currency totaling 1 277 million euros. The European market (-18% at constant currency) was particularly impacted by the decline in tourist flows, while domestic consumers have proven to be more stable. Highlights were Russia, with double digit organic growth, and the UK market which benefited from a more favourable exchange rate as a consequence of Brexit.

The American market was also impacted by the fall in tourist flows, however, stores in Mexico and Brazil however performed extremely well.

In Asia Pacific the negative economic backdrop continued to impact performance in both Hong Kong and Macau, but signs of improvement have been visible since July across Greater China.

With revenues of 253 million euros, the Wholesale channel was in line with 2015, showing the positive initial results from the new collaboration with leading e-tailers.

Progress in the licensing business was driven both by growth in Eyewear and Fragrances with royalties growing overall by 8%, reaching 25 million euros.

Net income amounted to 142 million euros, representing 9% of consolidated revenues (compares to 10% in 2015).

The company has great expectations for the current financial year: "With the implementation of the first phase of rationalization of various management and operating processes and with the launch of a series of new initiatives that will allow the Group to respond quickly to the requirements of a rapidly evolving market, I see 2016 as a turning point", Patrizio Bertelli, CEO of the group has stated.