Pou Chen to slash further 6 000 jobs in Vietnam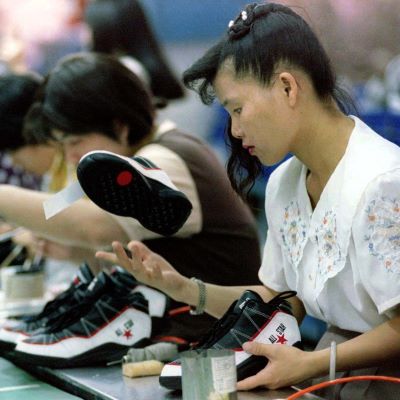 Amid a continuing wave of declining orders, the Taiwanese-based footwear manufacturer, which is one of the largest employers in Ho Chi Minh City, will lay off around 6 000 people
At a recent meeting with city authorities, the company's representatives announced they would cut 5 774 jobs, or 10% of its workforce, due to an ongoing decline in orders. According to the country's media reports, this is the biggest lay-off of the Taiwanese company, a supplier to adidas, Nike and Reebok, since it began operating in the Vietnamese city in 1996.

VN Express explains that Pou Chen's management at HCMC will fire the workers in two batches, namely on the 24th of June and the 8th of July. The discharged staff will be paid compensation at the rate of 80% of their last drawn salary for every year they worked.

The decrease in orders due to reduced consumption in Western markets has led the company since the end of 2022 to adjust production plans by closing lines, furloughing workers and reorganizing them between factories. In fact, the latest news follows a first wave of lay-offs that took place in February this year, in which 2 300 jobs were cut and nearly 3 000 temporary workers did not see their contracts renewed.

The Vietnamese shoemaker's branch is another victim of the global economic downturn. A survey of 4 000 Vietnamese companies carried out by the city's Ministry of Labour, Invalids and Social Affairs shows that 31% of them have reduced their workforce and only 19% have done exactly the opposite. Job cuts are happening not only in the footwear sector but also in clothing, construction and the food industry.

Image Credits: reuters.com