Portuguese footwear exports grow 11%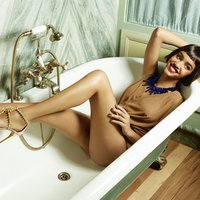 According to APICCAPS, during the first five months of the year, Portuguese footwear exports reached 711.9 million euros, as a result of a solid growth from similar period last year
"These numbers reinforce the recent performance of the industry which has grown abroad more than 40%, over the past four years", states APICCAPS, the Portuguese Footwear, Components and Leather Goods Manufacturers' Association, in a recent press release issued with the numbers for the period. The association continues "Portuguese footwear is growing in almost all international markets. The industry strengthened its position in the European Union, growing roughly 9%. It is, however, outside Europe that the Portuguese footwear has most distinguished itself, with a growth of around 30%". One of the goals of the Portuguese footwear industry is to deepen the presence in new markets, so that extra EU exports represent 20% of the total sales abroad by 2020.

In fact, exports to countries outside the European Union more than doubled in the past four years. The share of exports to countries like China, the US, Japan or Russia stands out now reaching 13% of total exports (in 2008 it represented only 8%).

A trend that seems to continue to be reinforced, as in the first five months of the year Portuguese exports to countries outside the European Union increased at impressive rhythm, with most destinations reaching at least two digits growth rates. Saudi Arabia (+230%), Hong Kong (189%), China (120%) and the US (+112%), must be underlined by its dynamic.