Participants at the 7th World Footwear Congress call for greater international cooperation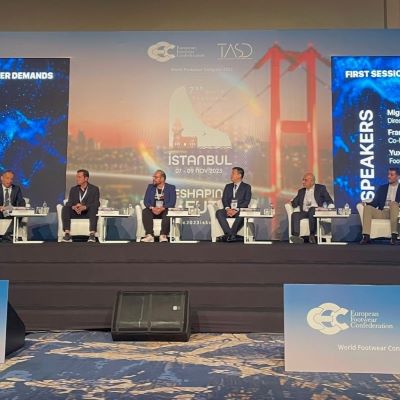 The 7th edition of the World Footwear Congress ended last week on a positive note, with the industry recognising the need for greater international cooperation to reshape its future
Organised by the European Footwear Confederation (CEC) and the Footwear Industrialist Association of Türkiye (TASD), the World Footwear Congress, which was held at the Wyndham Grand Istanbul Levent Hotel, on the 8th and 9th of November, brought the global industry together to discuss the sector's challenges and opportunities at such a crucial time. More than 300 participants from five continents were in attendance.

First, the Congress focused on the latest consumer demands, highlighting the role of digitalisation in responding better to a conscious consumer. Turning to the topic of sustainability, it was agreed that the industry should jointly define sustainability "beyond the environmental dimension" and communicate it more clearly to the consumers. The final part of the event discussed the future of the workforce, with companies demonstrating their new approach to positively engaging and retaining the younger generation by adopting a more flexible and community-driven strategy.

"An upgraded footwear industry is possible through a synergy between innovation and sustainability thanks to the fundamental contribution of digitalisation, but without neglecting the crucial role of human capital in the upcoming industry", reads the statement prepared by CEC. "In other words, the footwear sector must project itself towards a human-centric approach, and only the cooperation among all the actors of the footwear community worldwide will allow its envisaged development", it concludes.

CEC's President, Luís Onofre, set the tone right at the start of the Congress, speaking about the need for greater international collaboration between the footwear industry, while praising the resilience of the sector in recent years marked by health, economic and geopolitical crises.

"Only by joining efforts and working together we are able to respond to the challenges and grasp the opportunities the world is bringing to us and to ensure a smooth green, digital and just transition of our industry", he stated.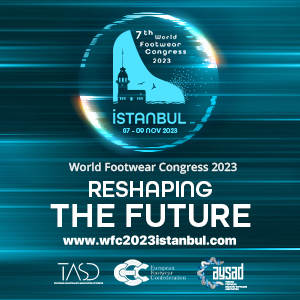 Image Credits: CEC