Parag Desai named Chief Strategy and Digital Officer at Genesco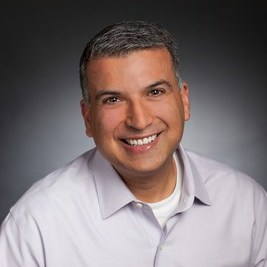 The Nashville-based Genescoannounced that Parag Desai has been named Genesco's Senior Vice President - Chief Strategy and Digital Officer. He previously served as Senior Vice President, Strategy, and Shared Services since December 2014
In this newly created role, Desai will continue to provide leadership in executing Genesco's footwear focused strategy and building its shared technology, logistics and analytics platforms: "Since joining Genesco in 2014, Desai has overseen the continued advancement of Genesco's technology and the acceleration of our supply chain and driven critical corporate initiatives and business development opportunities. Genesco's past digital and supply chain investments allowed the company to take advantage of the recent accelerated shift to online spending, achieving record digital revenue of nearly 450 million US dollars in our last fiscal year, an increase of almost 75% year-over-year, while also fuelling record profitability for this channel".
As Chief Digital Officer, Desai will drive synergies across the company's portfolio of e-commerce businesses, continue to integrate systems and digital best practices, and expand the company's consumer insights and customer relationship management capabilities. Desai will continue to serve as a member of the company's management committee and work closely with executive management and the Board of Directors to "drive the company's digital strategy".


Desai brings to Genesco several decades of experience developing strategies for businesses given changes in consumer behaviour, channels, and technology. He previously spent 14 years with McKinsey & Company, including seven years as a Partner, where he was part of the firm's global retail leadership team and a core member of the consumer practice both in the Americas and in Australia. He received his Bachelor of Business Administration Degree from George Washington University, summa cum laude, and a Master of Business Administration Degree from Tuck School of Business at Dartmouth College, where he graduated as a Tuck Scholar.