Nordstrom is hiring 1 200 people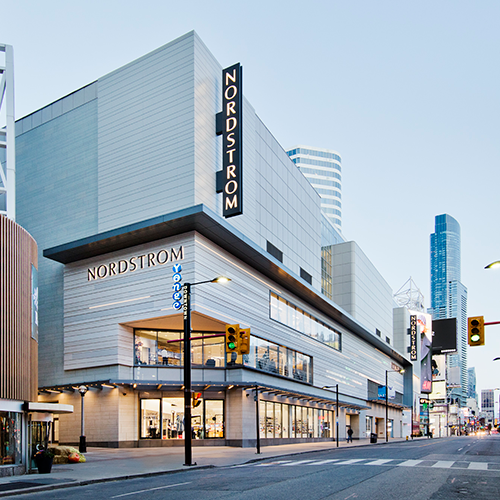 The US-based retailer is opening a Flagship Store in New York by the end of October and opened 1 200 sales position
Nordstrom, Inc. will hire nearly 1 200 employees for its New York City flagship store, opening at 225 West 57th Street on the 24th of October.
Sales and support positions were posted last Monday and interested applicants are invited to apply for jobs online at Careers.Nordstrom.com. Sales positions are available in all areas, including women's apparel, designer, shoes, beauty and the kid's department. Hiring will also take place for various support positions in alterations, building services, housekeeping, loss prevention, as well as jobs in the store's food and beverage offerings.

"The opening of the Nordstrom NYC Flagship is a significant milestone in our company's history", commented Jamie Nordstrom, President of Stores at Nordstrom, adding: "We're putting together a world-class team of results-driven individuals who love to sell fashion and make customers feel good. We hire the best people and are proud to have a reputation for service. We're excited to bring our customer-obsessed approach to one of the greatest shopping destinations in the world."

About Nordstrom
Nordstrom, Inc. is a fashion retailer based in the US and founded in 1901 as a shoe store in Seattle. Today Nordstrom operates 381 stores in 40 states, including 119 full-line stores in the United States, Canada and Puerto Rico; 248 Nordstrom Rack stores; three Jeffrey boutiques; two clearance stores; six Trunk Club clubhouses; and three Nordstrom Local service concepts. Additionally, customers are served online through Nordstrom.com, Nordstromrack.com, HauteLook and TrunkClub.com.

Image courtesy of Nordstrom, Inc