Nike displays LeBron James Innovation Center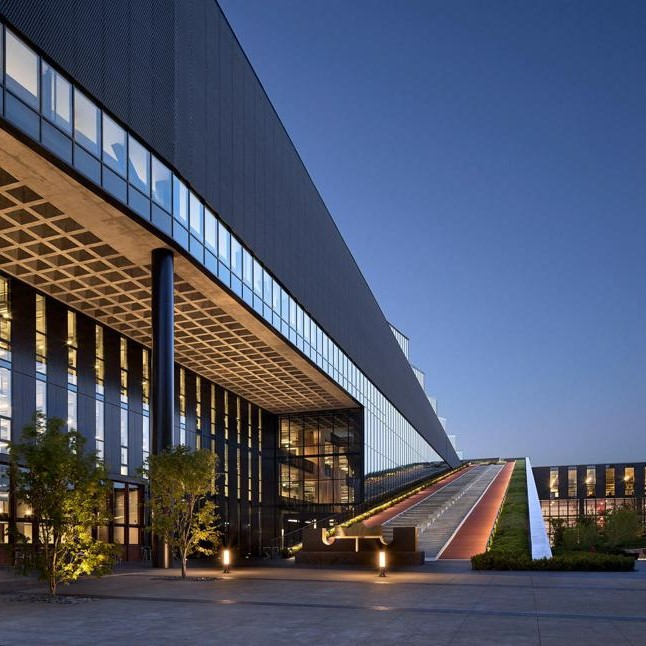 Located at the centre of the sportswear giant's headquarters in Oregon, the LeBron James Innovation Centre will also house the renovated Nike Sport Research Lab (NSRL)
The new centre will enable to better understand the needs and opportunities for athletes, who will work in real-time alongside the research team across multiple environments, to help them improve their performances. The facilities include a full-size basketball court, a 200-metre endurance track, a 100-metre straight away and an artificial turf training pitch. All the areas are designed to help capture athletes in motion at full speed to better advance research and development in promoting physical and mental well-being. The NSRL was remade with 400 motion-capture cameras, 97 force plates, body-mapping equipment, and others.

So, while athletes are being observed, other professionals, such as biomechanics researchers, robotic experts, computational designers and patent pros, will be at work. The goal is to facilitate collaboration to realize expeditious prototyping (in less than an hour). "In the innovation space, we take information from the NSRL, and we are able to look at different ways to solve an athlete's problem. It gets extremely interesting. In a conventional way of building a product, we would just go straight to a material, get a pattern, sew it, and then that would be it. Here, we can go to anything from biology or chemistry to pushing the limits of a machine to create a very different experience with material", explains Janett Nichol, VP of Apparel Innovation.

At the end of the prototyping process, the capacity of testing, adjusting, and retaking tests until an idea or product is solidified, is also at the centre. It is an endeavour continuously informed by the scientific process.

The innovation centre was named after the basketball player James LeBron, who signed with Nike in 2003. The athlete declared that "having my name on the Innovation building feels very fitting because I'm always trying to figure out ways I can continue to innovate and continue to break the timeline of what they say is our prime".

Image credits: Forbes