Next edition of Micam announced for March 2021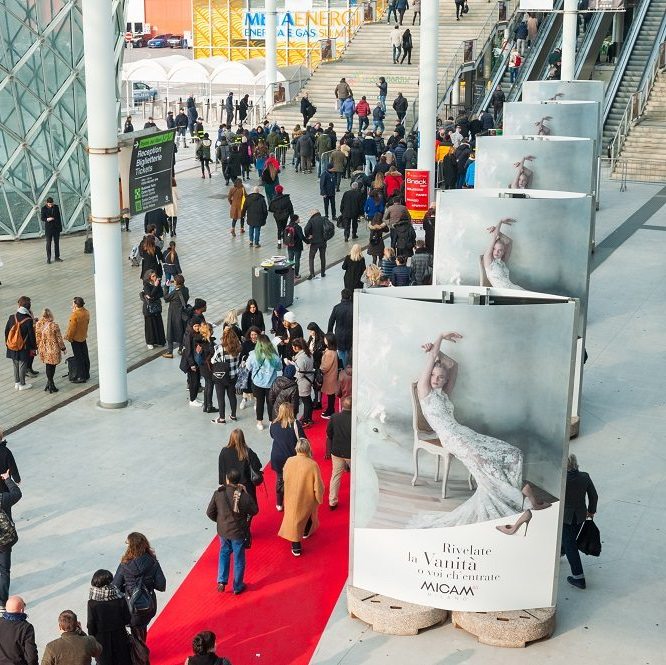 The footwear trade show will be, once again, part of the #strongertogether project. The 5 trade fairs from the fashion system will once again be held on the same dates at single location, the Fieramilano Rho. Micam will be a 3 days event this time
The organisers of the events have announced it as a "true exhibition hub", which will begin with HOMI Fashion&Jewels Exhibition, the event for bijoux, jewellery and wearable fashion accessories, starting on the 20th of March and running until the 22nd of March 2021.

MICAM Milano (the international footwear show), MIPEL (the international event for leather goods and accessories) and TheONE Milano (the women's haut-à-porter fashion event featuring the best fabric, fur and leather apparel) will all open from Sunday, 21st of March, to Tuesday, 23rd of March, one day less than in the previous editions.

The #strongertogether trade fairs will be completed with Lineapelle, open on the 23rd and 24th of March, featuring leather, fabrics, accessories and components for fashion and design.
According to the organisers, a sucessful first edition of the format #strongertogether, which ran from the 20th to the 23rd of September 2020 and welcomed more than 16 thousand visitors (25% of whom came from abroad), is repeated with the goal of "giving enterprises a helping hand at a particularly difficult time".

The organisers are already working on intercepting and selecting buyers with the support from MISE (Italy's Ministry of Foreign Affairs and International Cooperation) and the Italian Trade Agency.
The organisers of the five events unanimously agree that trade fairs play a crucial role supporting companies and production: "the recovery of consumption expected to come in 2021 will make them even more strategic. Buyers must be able to meet their suppliers, see the products for themselves and place their orders promptly in order to be prepared when people start buying again. To respond to the current difficulties, look forward to the future with optimism and lay the foundations for true business, we need to join forces once again under a single motto: #strongertogether", one can read in the statement issued today.