New Generation: meet Beatriz Vasconcelos from Névoa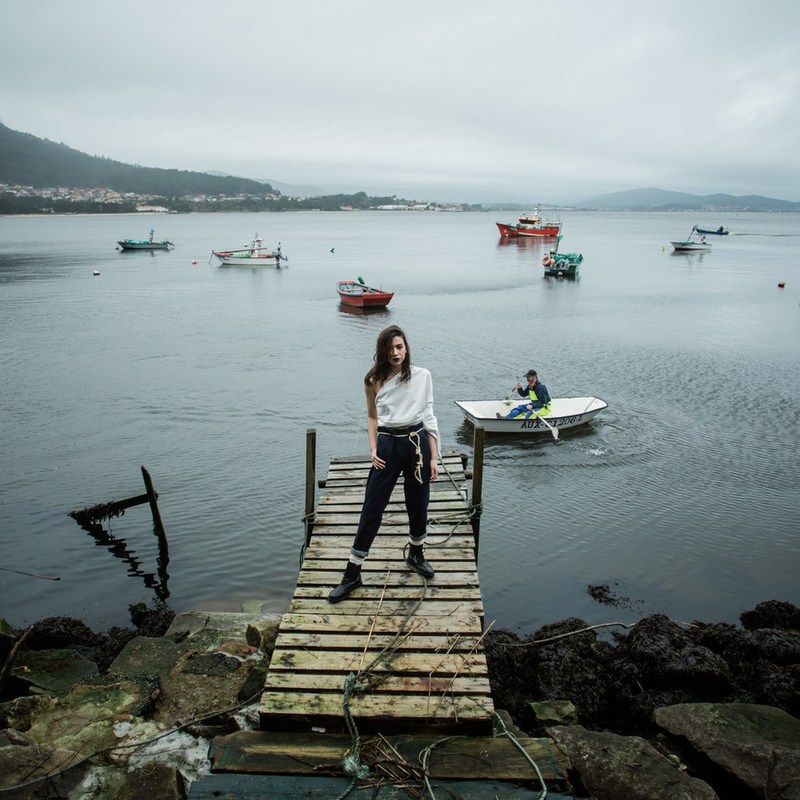 In December 2018, Beatriz won the competition at ModaPortugal, in the footwear category. Névoa is the new brand of this young designer, which made her debut in the last edition of Micam in February
Tell us about the Névoa project
I was always passionate about footwear. I have always been very demanding when choosing my shoes that, in fact, I have gone to another cities on purpose to choose them. When I was at the Faculty of Fine Arts, one of the activities I enjoyed doing the most was painting but I never thought I would have a future with it. I thought it was a lonely job and I wanted something more connected to companies. Ideally, something that would connect the creative part to the entrepreneurial side. So, I started to have this idea of creating a project in the footwear field. I knew it was an industry that was very recognized in Portugal and, so, I decided to combine the creative side to a product I love. Then, I attended two courses at Academia de Design e Calçado, one design course and other on modulation, I did an internship at the Portuguese Footwear Technological Centre, where I had the opportunity of exploring different areas within the footwear industry. I was in the marketing and information technologies departments. After that, I went to travel by myself and that's when I decided to create my own brand.

How does Névoa distinguish itself?
The brand is my mirror. I called it Névoa because I wanted to create something that could have creative added value. To me, creating a brand is also creating a philosophy because I am with the client 24/7, 7 days a week, namely in the social media.

You won the ModaPortugal competition in the footwear category. In which way has this award pushed your career forward?
ModaPortugal was a boost of confidence in the right direction. I went to travel a week before winning the competition and this trip was very important for me. When the competition happened, I felt I could not waste more time.

In your opinion, what does the new generation of entrepreneurs has to offer to the sector?
We're very open to the world. We're educated. When I don't know something, I go look it up online and I have access to everything. I think my generation is more independent, more globalized. I believe that, in the future, people will be careful with the products they buy. Fast Fashion is changing, and, because of that, I want to be Slow Fashion and make sporadic collections.

What piece of advice would you give to a youngster who is entering the industry, such as yourself?

"I'll help you". I think this is best advice. I think that, right now, Portugal is a great opportunity for youngsters. Therefore, I would ask entrepreneurs to be available and open their doors to the young talents. And I believe that is already happening. There can be interesting partnerships between companies and young designers and, in an initial stage, everyone wins with that.