New Generation: meet Gonçalo Valente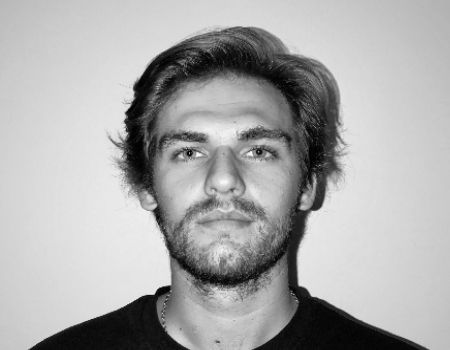 With a degree in Marketing Management, Gonçalo Valente belongs to the fourth generation of the family business Anonimanya, a Portuguese-based footwear factory
How many years have you worked at the company?
I started my work at Anonimanya in December 2019, working only 3 months until we were forced to close by lay-off, as COVID-19 order cancellations impacted us. During those three months I have worked on improving the company's image on a digital level, creating a website, an institutional video and working on social networks. On the other hand, I also focused on the company's relationship with current customers, this is an area that I consider fundamental in the development of the business and we direct efforts to try to bring customers closer to the company and constantly improve their relationship with them.

Was working at the company a priority choice?
I will not say it was a priority, as I had another professional experience. However, I always imagined myself going ahead with the family business, being part of the 4th generation of the family business. I have chosen to prioritize the experience in an external company, to deepen and consolidate knowledge in my training area. In my opinion, even if the main objective is to continue the family business, we should always try to have other professional experiences, to know other ways of working and other concepts of organization. I am sure that the experience I had at the communication and marketing agency where I worked, prepared me better for my work here at Anonimanya. This experience, combined with the desire to see the company grow and prosper, will make me better prepared in the future to deal with several challenges that will certainly be posed to me.

What fascinates you most about the footwear sector?
I am in a phase of learning and knowledge of the sector. What fascinated me most about this beginning was the whole process to make a shoe. I believe that most people have no idea of the entire production process that a pair of shoes goes through until they are ready to reach the foot. I find it fascinating to understand these details and to be able to understand how to achieve these magnificent models that we use on our feet daily.

What do you think this new generation that is entering the sector has to offer?
A new generation always brings another mindset and new ideas, which will always be positive for the footwear sector. I believe that the new ideas of this generation, together with the experience of all employees and entrepreneurs already rooted in the sector, can have a positive result in the end, through a win-win relationship, in which both learn. For that, it takes motivation and commitment from those who are entering the sector and openness and confidence from the most experienced.