More than 8 000 visitors at the latest edition of Expo Riva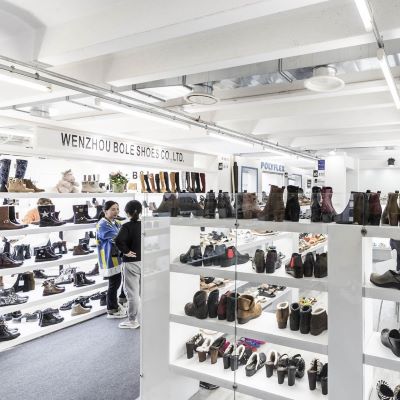 Under the umbrella of innovation and sustainability, the 97th edition of Expo Riva Schuh & Gardabags attracted more than 8 000 visitors from 103 countries and exhibitors from over 41 countries
Between the 11th and the 14th, visitors from Italy represented 34% of total attendees, followed by Germany (10%), France (6%), Spain (5%) and the UK (4.5%). Nonetheless, the organization highlighted the attendance of visitors from countries that had not been previously represented at the show such as Australia, Mauritius, the Ivory Coast, Thailand and some from Latin America. "These are very positive signs that show we are on the right track" stated GianPaola Pedretti, Exhibition Manager for Expo Riva Schuh & Gardabags.

Expo Riva also hosted exhibitors from 41 countries, with the largest delegations coming from Italy, Spain, Portugal and Germany, alongside a wide range of international exhibitors, in particular from Turkey, Pakistan, Brazil, and China.

According to the organization, "the numbers give an idea of the success of a show that has cemented its role as a reference point in Italy but above all internationally, for a dynamic sector undergoing constant change". Moreover, the initiatives promoted by the trade fair, which focused on innovation and sustainability, contributed to fostering a positive climate within the sector.

"With our understanding of innovation and changes in the market, we again achieved extraordinary results at this edition of the show. We supported exhibitors and visitors through the show's digital platform, which ensured the presence of Asian manufacturing, with over 80 Chinese companies, of which 42 attended in hybrid mode. The numbers, partnerships and relationships established lay the foundations for future editions, and augur well for January 2023", concluded the Chairman of Riva del Garda Fierecongressi Roberto Pellegrini.

The next edition will be held from the 14th to the 17th of January 2023.

Image Credits: exporivaschuh.it