Register to continue reading for free
Expo Riva's General Manager: COVID-19 has forced the trade fairs to accelerate its evolution process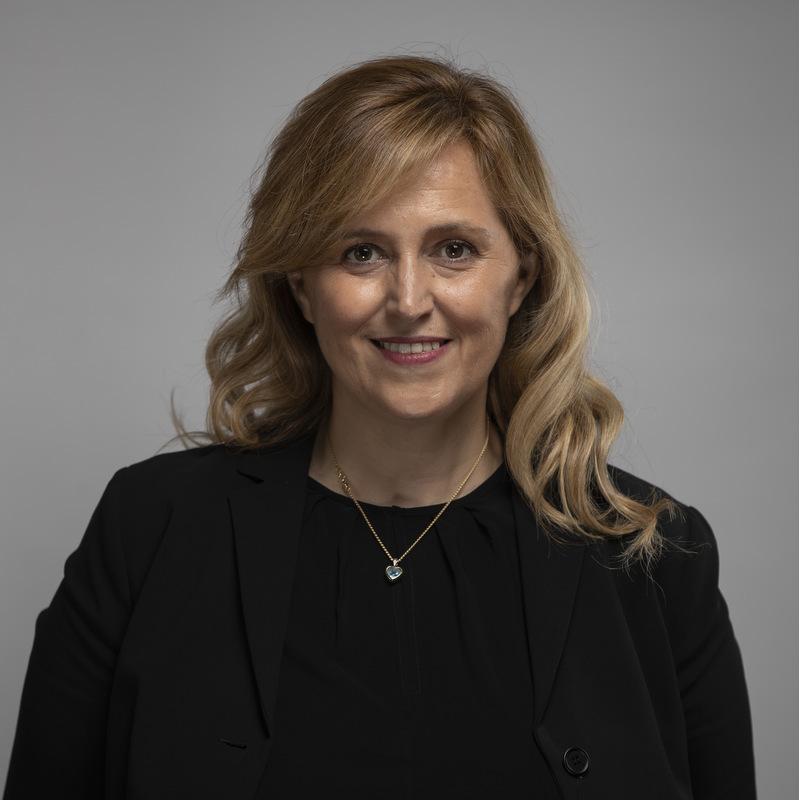 We spoke with Alessandra Albarelli, General Manager of Riva del Garda Fierecongressi, to learn her views on the impact of COVID-19 in the trade fairs arena and to hear about what we can expect from the next edition of the fair
Alessandra Albarelli took over the role of General Manager of Expo Riva Schuh & Gardabags back in January 2020, on the back of a long experience as Manager of the Congress and Incoming Department at Riva del Garda Fierecongressi, the company that manages the Trentino exhibition and congress hub.

As COVID-19 spread across all continents and forced people and businesses to go into quarantine and lock downs, the world seems now a different place from what it was in the beginning of 2020. Routines have changed and new procedures had to be adopted. Trade fairs, in particular, took a big hit, as limits on international trips started back in March and are still impacting the movement of people. The evolution of the disease continues to pose several challenges to businesses.

In this context, the coming editions of Expo Riva Schuh and Gardabags will take place from the 16th to the 19th January 2021 (Saturday to Tuesday), after last summer organisers had planned to bring forward the winter editions of Expo Riva Schuh and Gardabags to December 2020: "The international situation, the limits on visa and business trips, and above all, the ongoing discussions with exhibitors, visitors and stakeholders, have forced us to subsequently re-schedule the event back to the original dates. By keeping the traditional position of the fair within the international calendar demonstrates our desire to continue to guarantee that our exhibitors can still meet their long-standing contacts, especially the European ones – over 80% of the total number – as well as meeting new clients, thanks to the potential of the digital world. It is also a choice that means that our visitors will be able to enjoy a complete preview of the new fashion trends and promptly identify changes in the footwear market", told us Alessandra Albarelli, General Manager of Riva del Garda Fierecongressi.

As the announcement was made, the organisers of the shows are already preparing to start hosting visitors and exhibitors safely, "adhering to all the rules that legislation dictates in order for premises to re-open their doors, from health checks at the entrance to social distancing, the use of PPE and the disinfecting and redefinition of all areas".
Thanks to COVID-19, people and businesses have turned to digital solutions as an alternative to face-to-face meetings and business. We have asked Alessandra if this can be seen as a threat or an opportunity for exhibitions and she did not hesitate: this is an opportunity for trade fairs in general, and for Expo Riva in particular: "For Expo Riva Schuh and Gardabags we have been working over the past few months, aiming for a blend of tradition and innovation, looking at this new situation as an opportunity, with a view to the two being complimentary. The tools may change but the core business of the fair remains the same: to facilitate contact and provide a stage for business affairs. This is why we have chosen to invest in an important digitalisation project for the event, starting off with a series of "phygital" concepts, aimed at closing the gap and facilitating connection within the sector by means of hybrid solutions. New for January will, in fact, be our Hybrid Stands, exhibition spaces that can be personalised, manned by multi-lingual staff who take care from start to finish of display samples (collecting them, stand displays, shipping at the end of the event) and the management of the rapport via video-conference between client and exhibitor, who can be anywhere in the world. We have added to this our new Buyer Programme which, via a series of online and offline opportunities, can ensure that all those involved enjoy various advantages such as access to a matching platform, digital routes, event, previews and exclusive services".

Evolution of Trade Fairs
Alessandra believes COVID-19 has forced the trade fair world to accelerate a necessary evolution process in a scenario where the requirements of exhibitors and visitors are changing, with an increasing focus on digitalisation, but never underestimating the power of physical meetings: "in the near future we must therefore continue to listen and interpret as well as we can the needs of our clients, working to adapt formats and services by means of new solutions, while safeguarding the health and sensitivity of everybody involved".




Lessons from COVID-19
The General Manager of the Riva del Garda-based trade fairs believes it is key to face change with responsibility, flexibility and creativity. And evolving is seem in a complex way: it is not just about resisting: "this is the message that is at the core of Evolve, our informative campaign in which we show the safety measures we have adopted, but we also aim to talk about the values that push us towards evolving in this period, adapting services and activities to best respond to the new demands of our interlocutors. During the Corona virus emergency, we have learned to identify a period of change, but also the opportunity for development, innovation and improvement, for the exhibition industry and for the world in general. Our strength, and by that I mean our events, is all about the centrality of people, a network of ideas and relationships and the sharing of common values, which now, more than ever, we must transmit, together with our wish to re-start and transform this challenge into a chance to renew".



The next edition of Expo Riva Schuh and Gardabags
As we ended our conversation Alessandra addresses the footwear industry an invitation to gather in Riva del Garda next January: "The role of our exhibition team within the international footwear scene is very strong and important, and we have noted the desire of exhibitors and visitors to come back as soon as possible to meet in Riva del Garda. We feel responsible for this role and therefore we invite readers to think of Expo Riva Schuh and Gardabags as an unmissable opportunity, a concrete chance to get started again for the entire production chain of volume footwear and accessories".