Mexican footwear industry might not recover until 2024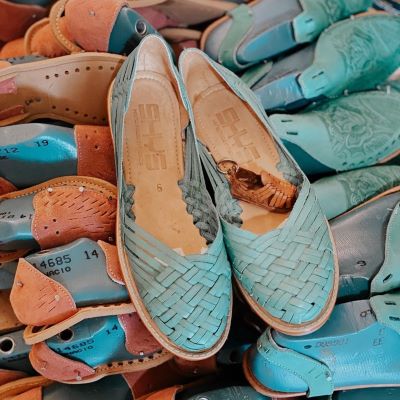 The forecast is from the National Chamber of the Footwear Industry (CANAICAL), recalling that the footwear industry collapsed by more than 50% in 2020 thanks to the COVID-19 pandemic
"We already came out of the worst, when activities were halted due to the pandemic in 2020, and we now are 20% below the 2019 level. During these years, about 15% of the footwear companies affiliated with the Chamber disappeared", stated Ignacio Irurita, Vice President of CANAICAL, in a statement to the EFE agency.

According to the association, the Mexican footwear industry recorded a drop of between 50% to 55% in 2020, and, despite the recovery experienced in production and sales in 2021, it is still below pre-pandemic levels. Mr Irurita estimates that the sector will grow between 10% and up to 15% this year, but only by 2024 will be able to reach the level it had in 2019, before the COVID-19 pandemic.

The also director of the Mexican footwear manufacturer Onena and Vice President of the Chamber of the Guanajuato Footwear Industry (CICEG) pointed out that currently the sector is being affected by the illegal introduction of products in the country, as well as other undervalued goods that compete against the national production.

On a brighter note, he highlighted that footwear exports increased by 20% in 2021. The data from CANAICAL indicates that 190.5 million pairs of shoes were produced last year, with a national consumption of 257.8 million pairs, satisfied also with imports.

Image Credits: calzadoshys.com