Leather shoes demand goes down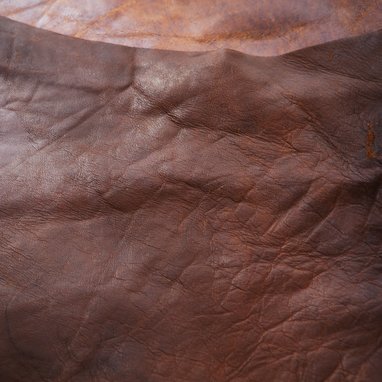 A new study by Bloomberg highlights that the growing popularity of sneakers is the main reason for decreasing demand for leather shoes

Most of the leather left over from the process turning cattle into cuts of beef is bought over by the leather industry. The material is then used for a wide variety of items. However, currently, the footwear industry is the one of the main buyers.

A good relationship between industries, ensuring little goes to waste but recent trends seem to indicate this could be changing. As consumers, especially Americans, eat more beef, they are at the same time losing their desire for leather shoes. This is causing a surplus of hides and falling prices as demand shrinks compared to supply, Bloomberg reports.

Several reasons can be adduced for this phenomenon, the first one being the drought that in 2014 hit the US industry. It caused herds to decrease, consequently yielding fewer hides and a surge in prices. This prompted a number of manufacturers to turn to other materials and, even after the emergency passed and prices went back to normal, they have not gone back.

Secondly, Bloomberg indicates ethically conscious shoppers as being another reason for which demand for leather footwear is going down. Indeed, they would rather choose non-leather alternatives. Even designers are now using fake leather, and companies are switching to other materials to show their environmental awareness. For example, Allbirds is using wool, whereas adidas produced one million shoes out of recycled plastics. Thus, these companies "are not necessarily seeking out synthetics", commented Jocelyn Thornton, Senior Vice President of Creative Services at the retail and fashion advisory firm Doneger Group, adding: "they're just looking for things that are better for the environment, better for the future."

Nonetheless, when talking about footwear specifically, there is one major factor causing leather prices to spiral down, and that is the rising popularity of sneakers. With comfort and versatility being the main factors consumers look for in a shoe and dress codes loosening up, shoppers are looking at athletic footwear more than ever. The fact that some sneakers are now considered as a status symbols only adds to their attractiveness. As a matter of fact, this sector is cannibalizing sales of other types of footwear, among which high heels and dress shoes, typically made out of leather. On the contrary, most sneakers are realised with non-leather materials. For instance, adidas' Boost sneakers are made of fused pellets of thermoplastic polyurethane, engineered by chemical company BASF and most soles are made of rubber or foam.

For years, athletic footwear producers have been turning to leather alternatives because of performance benefits and are unlikely to go back to the hot, heavy leather designs of years ago. For this reason, the beef industry, especially in the US, may need to look for new buyers for the leftover hides.