High-fashion brands focusing on sustainable shoes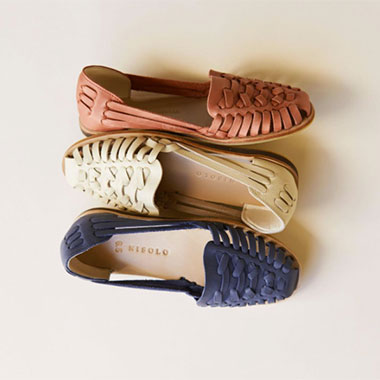 Sustainability is definitely a new chapter in the history of fashion and apparel, especially if we take into consideration how well-known and established companies operate
While differentiating with good design, good quality and low price works just fine for most brands, for some it doesn't. In many cases, it's enough to have good, but not great results. Footwear producers find themselves in a situation where they have to make their shoes unique to really appeal to consumers.

Doing ethical and sustainable shoes is without a doubt a way that footwear producers can appeal to a market niche that has been increasing and is willing to pay high for products that respect the world we live in.

Rafa Shoes is a brand that produces colorful vegan shoes. Production is located in the USA, limiting the environmental footprint made, since they don't have to be transported from China or other sourcing countries to the US.

Nisolo produces ethically-sourced leather shoes, that also support the local craftsmen in Peru. Workers are paid beyond a fair wage and have a friendly and healthy working environment.

Toms & Other Stories is a partnership between Toms and the price-conscious retailer & Other stories. Toms is known for being a company giving back to society. For each pair of shoes bought, another is given to children in need. This partnership aims to give back even more. Besides shoes, both brands decided to create and sell a collection of clothes and accessories. A slice of the profits will go straight to support English language classes for young women in India.