Allbirds leading the way in sustainable footwear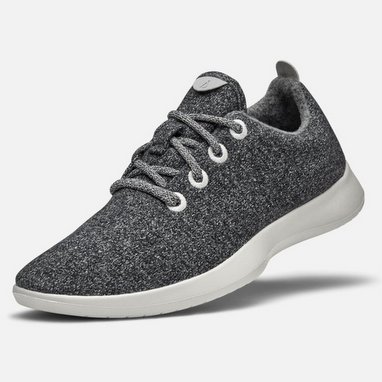 The San Francisco-based company realises its sneakers through sustainable sourcing, recycled materials and, now, also plants. Since 2016, it has sold 1 million pairs
Sustainability is trending, no doubt about it. And while some companies are getting the backlash of such a phenomenon, some other businesses are riding the high and growing in popularity at incredible rates. The latter is the case of San Francisco-based company Allbirds, producing sustainable sneakers that are already at the feet of most of Silicon Valley.
The company was founded in 2014 by former New Zealand soccer player Tim Brown and technology entrepreneur Joey Zwillinger. Since 2016, it has sold 1 million pairs which, although it still can't compare to sales by big names like Nike and Adidas (which, for instance, produced 400 million pairs in 2017 alone), is still a significant result for the last arrived.
Allbirds was born from the desire of its founders to design a sneaker that would be "cute" and comfortable, while staying environmentally sustainable.
The company's most famous sneaker is produced using merino wool sourced from New Zealand shepherds who practice sustainable and humane farming. But the attention to the environmental impact of the shoes does not stop there. Laces are made of recycled post-consumer materials such as plastic bottles, soles and insoles are derived from castor bean and packaging is made of 90% recycled material. On the other side, the design is simple and reduced to essentiality, "the right amount of nothing", to use Brown's words. Allbirds have indeed been sometimes called "the white t-shirt of sneakers".
Now, one might think that such a shoe would be sold at a high price. However, these sustainable sneakers are retailing at 95 US dollars: "Our whole mind-set is no-compromise. Not only does it have to be a great performing product, but it needs to be easily accessible for a reasonable price, otherwise it's not potentially a big business and it doesn't make an impact" is how Zwillinger explained the choice.
On another note, the company has just released its newest sneaker, called Tree. The shoe is made, indeed, from trees. To be precise, it is woven mostly out of a fibre obtained from eucalyptus pulp, which, according to Zwillinger, is "one of the most sustainable materials on the planet".
As a matter of fact, Jad Finck, vice-president of innovation and sustainability at Allbirds, reports that the process to make this fibre consumes 5% of the water used in the process to make cotton, and has about half the footprint.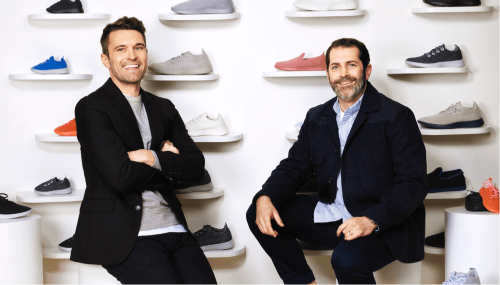 Allbirds founders: Tim Brown and Joey Zwillinger

Overall, the growing success of the company can certainly be linked to the growing demand for sustainable products coming from customers, who are paying more and more attention to where what they wear comes from. Nevertheless, Zwillinger stressed that the company and its products are "not for the sake of sustainability but for the sake of making an amazing product." Still, this company is paving the path for sustainability in the footwear industry, showing that it is possible to realise a comfortable and fashionable shoe that respects the environment while remaining economically competitive.