Luxury sneakers: an expanding market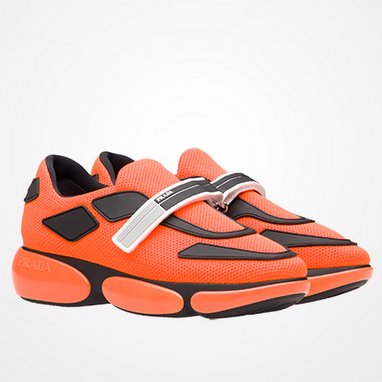 Brands such as Prada, Gucci and Balenciaga are increasingly looking at sneakers for growth, increasing their investment and marketing budgets to allocate in this segment
The industry is flourishing: the NPD group reports that the athletic footwear industry hit 19.6 billion US dollars in sales for 2017 in the United States only, growing by 2% as compared to the previous year. Furthermore, since 2016, sneakers even have their own 'stock exchange', the StockX website. On the website, it is possible to buy and sell athletic footwear, with prices ranging from 24 to more than 40 000 US dollars.
However, this strategy puts high-end brands against sportswear giants of the likes of Nike and adidas. "What has changed is competition, with a clear overlap", comments Claudia D'Arpizio, partner at Bain & Co, adding: "Luxury consumers are buying Nike and Adidas and vice-versa".

While this may seem daunting, according to some professionals from the sector, it is actually a good business opportunity: "If [luxury groups] go the sports way... it is only positive", stated Puma Chief Executive Bjorn Gulden, adding: "if that is a trend that pulls the sneaker market up, we can only be happy". Moreover, according to analysts, the market is expanding, thus the added competition is unlikely to erode profit margins. "There is large space for prices moving up. The 'luxurisation' of sneakers could possibly impact margins positively," explained Erwan Rambourg from HSBC.
On the whole, as the industry keeps growing there are some new aspects of the sector to be explored. Firstly, to put it in the words of NPD sports industry analyst Matt Powell: "The next evolution that we [footwear brands] are working on is where the technology is less visible. It will come back to a nice shoe in terms of shape and volume where you won't see the technology like memory foam and GPS hidden in the shoe. It will be an iPhone for your feet". Secondly, according to John McPheters, president and co-founder of Stadium Goods, a mainly web-based sneaker store, the luxury kicks business should aim to attract more women for future growth. "For a long time, brands have tried to entice female sneakerheads with pink laces, and 'feminine' colours while in reality, women want the exact same products as men do," he said, adding: "over the next few months, we're working on some innovative ways to better present our products with women in mind."
Image credits: Prada