Italy to continue investing in the Russian market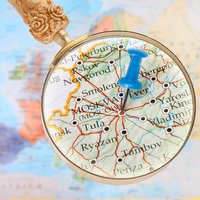 The statement occurred as the Italian Footwear Association reflected on the last edition of the Obuv Mir Koži trade fair. Italian exports to the region are showing a downward trend


Assocalzaturifici, the Italian Footwear Association, said the event held between the 29th of September and the 2nd of October in Moscow, counted with the participation of 132 Italian companies presenting their Spring/Summer 2016 collections. The Italian Association believes that the "Obuv Mir Koži certainly confirmed its strategic role as a prestigious showcase for Italian footwear companies and a highly visible platform for all the other markets in the CIS area".

While commenting on the latest edition of the show, the Italian Footwear Association confirmed the intention to continue its investment in Russia, despite the troubled economic situation in the region and the "inevitable overall drop in orders at the Obuv Mir Koži event".

"Assocalzaturifici intends to continue investing in the Russian market and the CIS nations, fine-tuning its trade fair programme and renewing Obuv Mir Koži, which needs to evolve in response to the difficult situation, despite its undeniable importance as a key event for our companies on these markets", explained Arturo Venanzi, Director and Coordinator of Assocalzaturifici's Laboratorio Russia group.

"We're working hand in hand with the Foreign Trade Agency on initiatives aimed at further improving the quality of buyers in the area. We will also be working on innovative new formulas for intercepting more and more new buyers, with targeted scouting operations for Italian-made footwear", Mr Venanzi added.

According to Assocalzaturifici, Italy's footwear exports to CIS nations remains critical. Italy's total footwear sales in the first 6 months of 2015 have fallen by more than a third in terms of both quantity and value over last year's already unsatisfactory levels. The drop in volume was 35.6% in Russia, 52% in Ukraine and 22.6% in Kazakhstan. These figures are particularly worrying in view of the fact that in 2014, Russia ranked sixth in terms of value and ninth in terms of volume in the list of main destination countries for Italian footwear exports.

Assocalzaturifici chair Annarita Pilotti said the association will continue to press the Italian government to support the footwear sector on crucial issues, such as on opposition to economic sanctions, which the European Union has renewed until January 2016, and investment in promotion of Italian-made footwear in the Russian market.