Register to continue reading for free
Italy: entire footwear supply chain in lockdown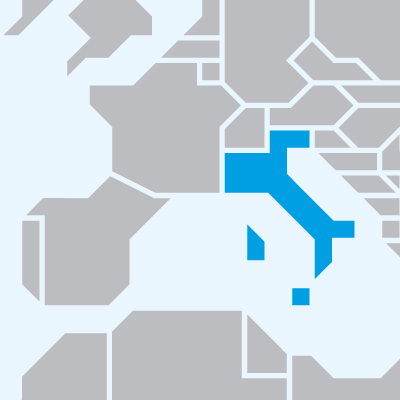 The spread of Covid-19 has been particularly severe in Italy, where the sanitary crisis is now paired with a lockdown of most productive activities. The footwear industry is no exception
As we write this article Italy has more than 21 000 deaths reported as relating to Covid-19, making it the second country, after the US, with the highest number of fatalities of the disease. The number of infected people is over 162 thousand, just after the US and Spain.

The country has been under restrictive movement measures for the last few weeks, as the number of infected people sky rocketed putting immense pressure on the country's health services. It started with retail closures and later it impacted all non-essential activities, which made the footwear industry stop.

"At the moment the situation is still extremely difficult", tells us Assocalzaturifici, adding: "The entire footwear supply chain is in lockdown. We hope that the next decree unblocks the present situation."
The highly restrictive measures adopted by the government should continue until the beginning of May, which is not alleviating the hard situation lived in the country. Currently, all accommodation facilities and production activities, except for the food supply chain and chemists, are closed. The same applies to offices and all schools and universities. With footwear production paralysed, the Italian footwear Association is hoping to get some authorisation to re-start production again as soon as it is possible from a sanitary point of view.

The latest restrictions imposed by the Government have closed all retail stores. Online sales channels are the only ones still open. The government has already declared several measures such as immediate and simple access to greater liquidity combined with a prolonged extension of payments and tax credits. "We hope that this situation becomes an opportunity for the streamlining of the bureaucratic machine which is often a handbrake for the dynamics of companies that must be supported decisively on international markets. We also need to manage stocks full of goods that cannot be delivered to stores. A capital that should be capitalized to avoid unsustainable inventory from an economic point of view. On all this we want timely answers, the only ones able to give an injection of confidence to our companies that otherwise foresee a dark future", says Assocalzaturifici.

According to the Italian Footwear Association the footwear industry won't be able to go over the crisis on its own. Faster and easy access to credit, deferring tax payments and supporting internationalization actions are some of the priorities elected by Assocalzaturifici.


(Updated 14th April 2020)
Italian Footwear Industry
The Italian Footwear industry is mainly located in the regions of Marche, Toscana and Veneto.
In 2018 Italy was the 3
rd
largest exporter of footwear with revenue of roughly 11 billion US dollars, according to the World Footwear Yearbook (
Available HERE
). Italy was also the 10
th
largest producer with 184 million pairs, in a top 10 dominated by Asian countries (7 out of 10).