Register to continue reading for free
Covid-19 hits the US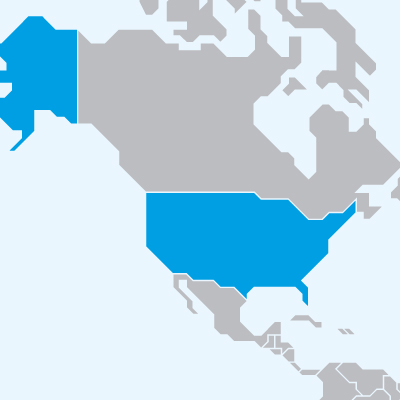 As we write this article the US becomes the fourth country with the higher number of Covid-19 cases after China, Italy and Spain. The impacts on the industry start to be felt
According to the latest numbers the number of cases of Covid-19 in the US is already in the region of 33 thousand with casualties almost reaching 400.

Last week several brands, such as Nike, New Balance and Puma, announced closure of their retail stores and limitations on the normal functioning of several of their operations in the US.

Given the proliferation of updates on the topic, we have reached out to the AAFA, the American Apparel & Footwear Association, to get an accurate view of the situation in the US.

The local association confirmed the several reports on the news with many brands and retailers in the US having opted to close doors or limited their operations for the coming weeks. The retail operations adopted measures in line with recommendations by local public health experts to protect the health and safety of staff and customers.

With limited policies taken at national level, the AAFA confirmed that certain parts of the country have "more stringent policies in place": for example, California has instituted an emergency state-wide lock down and other states, like Pennsylvania and New York, are mandating similar emergency requirements.

In this context, critical facilities such as ports and distribution centres can stay open but should focus on observing safe health practices.

According to the American Apparel & Footwear Association, most of their members have instituted work from home postures for their associates.

What about the impact of the situation in China? AAFA says that at this point, most factories in China seem to be open, although they may not be at their full capacity yet. The main obstacles felt by US companies are access to materials, workers, and shipping issues. This situation extends to sourcing from other countries as well (e.g., Vietnam, Cambodia), with those factories running low on materials usually sourced from China. Members of the AAFA have indicated that, on average, they expect delays of 2-3 weeks for orders.

AAFA continues to encourage members to heed the advice of federal and local public health officials, who continue to emphasize social distancing, respiratory etiquette, and regular handwashing. The association is also working to provide members with the most relevant information to ensure companies are making informed decisions in these turbulent times.
(Updated 20th March 2020)

The
US is the largest importer of footwear in the world
. According to the World Footwear Yearbook (
Available here
) in 2018 its imports grew by 3.6%, reaching 27.1 billion US dollars, but they have yet to equal the record level achieved in 2015. Last year, the American market was affected by trade tensions with China, and this has led American importers to redirect their sourcing to other countries.