Growing concerns in Poland due to Covid-19 impacts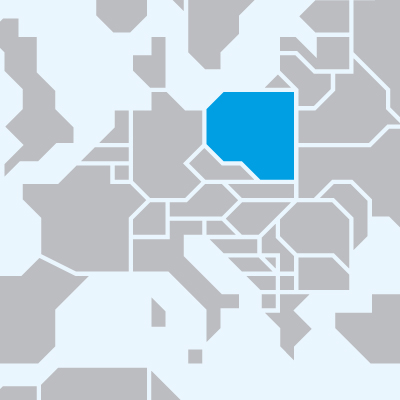 The country has more than 6 600 cases of people infected with Covid-19 and little more than 230 deaths. While no formal lock down of the productive activities is in place the disruption is growing
PIPS, the local footwear association, tells us that measures have become more restrictive and so the level of disruption is growing, since our previous update in mid-March.

"There is no formal lock down of the productive activities, so the footwear companies are free to operate but most of them, i.e., up to 90- 95%, have decided to close the production. The main reason is the massive cancellation of orders and payments interruption".

Most of retail remains closed in Poland. Footwear businesses in the shopping malls have been closed by administrative decision. Small shops can operate but the vast majority decided to remain closed.

General measures have been implemented by the Government to support micro firms and self-employment: suspension of social security fees and one-time financial support of roughly 450€. For larger companies there is partial contributions for salaries when significant part of revenues was lost. The measures are welcomed but "Most of these measures are hard to reach due to a difficult bureaucratic path", PIPS states.

Part of the employees are missing work as they must give assistance to the family and take care of children staying at home. Employees missing work as a direct consequence of the disease is not a scenario in Poland, but many people are apprehensive.

How about the main difficulties for companies? "The primary issue is a collapse of demand for shoes leading to the arrestment of payments and cashflow issues. Some components are more difficult to buy due to the arrestment of the international trade and transport issues. Export markets are facing similar problems, so there is no help from that front either", PIPS concluded.

Polish Footwear Industry
Poland has established itself as an important hub for footwear trade in central Europe, being at the one time among
the top 15 exporters and importers of footwear worldwide. In 2018 both these flows increased by more than 40%.
SOURCE: World Footwear Yearbook - available HERE.