Register to continue reading for free
Europe in the midst of Covid-19: consequences for footwear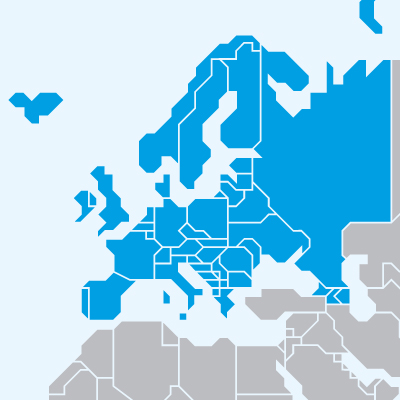 Reports come from several countries regarding retail closures. Manufacturing continues to be on, although some issues with access to raw materials are being felt by some businesses
After the outbreak of the coronavirus in China by the end of 2019, Europe is now the region facing the growing number of cases of infected people and deaths. Globaly, and as we write this article confirmed cases across the world now surpass 200 000 worldwide, with Italy facing more than 40 000, Spain almost 20 thousand and Germany roughly 15 000.

With retail closing many doors across several countries, confirmation comes that manufacturing is still on in most of the countries.

After reporting the situation in some Asian, Latin American and African countries, today we bring some updates from Spain, Poland and Finland.

Spain
The level of disruption in the country is temporarily medium-high since last Saturday.

Footwear factories are operating partially due to temporary lack of materials, workers and limitations on the logistic. Retail is closed for a period of 15 days in Spain by National Authorities since last Saturday. The exception being for basic goods.
The authorities have issued two urgent Decrees covering issues related to labour, finance and economy and impacting workers, families and companies.

Spanish companies were facing the impacts of the situation in China already, especially the ones focused in importing activities. Local producers are more protected.

The virus diffusion is causing issues in the Spanish companies, such as, restriction on retail, delayed payments and cancellations of orders as well as temporary lack of materials, workers and logistic activities.


Although individual protection measures for workers and uninterrupted production (for stocking orders) were adopted by companies at the very beginning of this situation new internal measures in footwear companies might be in place soon.

According to FICE, the local footwear association, some footwear companies are also collaborating with nearby Hospitals to produce sanitary face masks as fast as possible. In the same way the Government is looking for national and international PPE - Personal Protective Equipment providers.

(Updated 20th March 2020)

Finland
No limitations are being felt at the moment by factories or retailers, according to what has confirmed to us by Sievi, a safety footwear company based in Finland. According to the same source, and so far, authorities have not implemented any specific measures for retail or manufacturing, and all personnel is able to go to work normally.



If the problem subsists, the main issues the companies could encounter will be reflected on the collapse of sales and travel bans.





(Updated 18th March 2020)


Poland
The country is practically blocked by governmental regulations and by people's concerns.

The government launched a plan of supporting business activities, with actions mainly aimed at the prolongation of the taxes and social security contributions. A one-time financial support of roughly 450€ for assisting independent workers and partial contributions to salaries of the firms loosing significant part of revenues are also foreseen.

Footwear factories can continue to produce and operate, but many of them have suspended temporarily the production. Retail has been closed by law with exception of groceries and pharmacies. Some local open markets are also being closed.

Employees missing work as a direct consequence of the disease is not a scenario in Poland, but many people are apprehensive.

PIPS, the local footwear association is following the situation close by and is concerned about the continuity of the activities of the present commercial and manufacturing companies in the near future.

The Chinese interruption of supplies is affecting many branches of commerce and production, but at present not too much impact is being felt by the footwear sector.

(Updated 19th March 2020)

Brussels: update on the European Institutions
The European Parliament already closed, and the rest of the European institutions remain at minimum levels of presence (basically those services which have to/ can respond to this pandemic crisis), and therefore the majority work from home. All meetings and travels up to June have been cancelled or reported.
The Commission also sent out a
call for startups and SMEs with technologies and innovations
that could help in treating, testing, monitoring or other aspects of the Coronavirus outbreak to apply urgently to the next round of funding from the European Innovation Council. With a budget of 164 million euros, there are no predefined themes and applicants with Coronavirus relevant innovations will be evaluated in the same way as other applicants.
Meanwhile the European Commission has created a website dedicated to the subject and with a brief on the different resources that have made available -
Available here: European Coordinated Response on Coronavirus

Meanwhile in Brussels, where many European institutions are headquartered, working from home is the norm. People can go outside to go to the pharmacy, supermarket or doctor. Inside the shops, a distance of 1 meter and a half between people is being imposed and there is a limitation on the amount of people can be inside at the same time. Everybody is queuing outside with 1.5 meters between them. All shops and restaurants/bar, except supermarkets and pharmacies are closed since last week.
(Updated 18th March 2020)