Italian footwear exports grow in value but decline in volume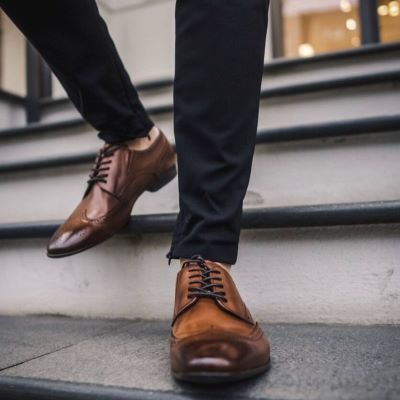 In the first quarter of 2023, Italian footwear exports increased by 16.1% in value, but declined by 2% in volume, as compared to the same period of 2022, says Assocalzaturifici
"After yet another record being broken with the final balance for exports in 2022 (12.65 billion euro, +23% over 2021), the growth in exports continued, with a further +16.1% increase in value," explains Giovanna Ceolini, Chair of Assocalzaturifici, the Italian Footwear Manufacturers' Association "In particular, all the top 20 international destinations for Italian footwear, with the sole exception of Switzerland (-7.8%), saw increases in value that were almost always in the double-digit territory" she highlighted on a brighter note.

The latest snapshot by the Confindustria Moda Research Centre for Assocalzaturifici also shows that there was a recovery in the domestic market, with an increase of 8.2% in household purchases, and a rise in turnover of 13.6%, on a comparable basis to the same period of last year.

But the data also indicates signs of a progressive slowdown. In the first 3 months of the year, the volume of exports shrunk slightly by 2%, with exports to the US and Switzerland decreasing sharply by 19.4% and 24.8%, respectively, as compared to the first quarter of 2022. Shipping to Germany and the UK also declined by 8.8% and 10.1% year-over-year in this period. Moreover, according to ISTAT's index of industrial production, footwear production was down by 1% at the start of the year.

The Chair of Assocalzaturifici added that in the survey conducted among its members, concerns with the high prices for energy and raw materials have arisen due to the way they impact the balance sheets of the companies; their responses also confirmed a tightening in banking credit access in recent months. Furthermore, the analysis reiterated the "sector's difficulties in finding skilled labour - with 84% of entrepreneurs identifying this as a significant problem for their businesses", pointed out Ceolini.



Italian Footwear Industry
According to the World Footwear 2022 Yearbook (
more information available HERE
), the Italian footwear manufacturing industry
progressed considerably in 2021
, after the collapse that COVID-19 caused in the previous year. However,
the recovery remains concentrated on large international groups
, as many SMEs still struggle or have failed to survive. In addition, the increase in the price of raw materials and energy is eating into company margins.
Image Credits: milanostyle.com