Double-digit increase in turnover for Italian footwear manufacturers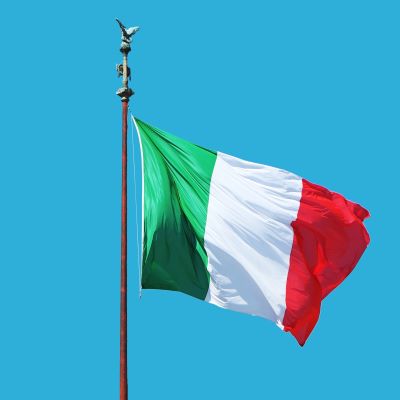 In the first nine months of 2022, Italian shoemakers' turnover increased by 13.9%, year-over-year. But growth is not alike among companies, says Assocalzaturifici, highlighting the rising costs
"Despite the double-digit increase in sector turnover in 2022, with a forecast of a return to pre-pandemic levels, and the positive signs of most variables, a sharp increase in costs is eroding company margins, forced to face, in addition to the increases in the prices of raw materials, the unprecedented rise in energy costs. There is also a significant lack of homogeneity among the companies, with 2 out of 5 still having turnover below pre-crisis levels", commented Giovanna Ceolini, President of Assocalzaturifici.

The Italian Footwear Manufacturers' Association President highlighted that 180 footwear manufacturers have closed since the beginning of the year, while the employment levels confirm the rebound already recorded in the first two quarters (growth of 2.3%); this recovery is, however, insufficient "to cover the losses suffered in the previous two years".

The World Footwear 2022 Yearbook (
more information available HERE
) also stresses that Italian's footwear manufacturing industry started improving in 2021 from the slump caused by the COVID-19 pandemic,
but recovery is still concentrated on large international groups, with many SMEs still struggling or having failed to survive
.
Exports
The snapshot provided by the Confindustria Moda Research Centre for Assocalzaturifici also shows that, in the first nine months of last year, driven by luxury brands, Italian footwear exports increased in value by 23.7%, reaching 9.35 billion euros, and by 11.7% in volume, "the best result from 2017 to today", on a comparable basis to the same period of 2021. Moreover, the figures recorded in this period exceeded pre-pandemic levels by 20.4% in value and 3.9% in volume.





In the first nine months of the year, exports to Germany, one of the main consumers of Italian footwear, rose by 26% in value, year-over-year, but performances in Spain (up by 23%), the Netherlands (up by 36%), and Belgium (by 19%), "all already well above pre-Covid numbers", are noteworthy. The data also indicates that there has been a comeback in the UK for Italian footwear, with exports growing by 23% in value and 1.6% in volume, even if "the current figures remain markedly lower than those of 2019".





Outside Europe, results achieved in the US and China were highlighted. From January through September 2022, exports to the US increased by 61% in value and 28% in volume, on a comparable basis to the same period of the previous year. In China, after the slowdown recorded between April and May due to the COVID-19 restrictions, exports picked up in June, with an increase of 86% in value in the third quarter, mainly driven by the luxury segment. Overall, in the first nine months of last year, Italian footwear exports to China were up by 43% in value and by 7% in volume.





The data indicates as well that, in this period, South Korea has returned to growth as a destination market for Italian footwear, up by 22.5% in value, Japan recorded a 25.5% growth and exports to the United Arab Emirates rose by 68% in value, year-over-year.








Image Credits: Michele Bitetto on Unsplash